♕ Today's Promise: "You therefore, my son, be strong in the grace that is in Christ Jesus." 2 Timothy 2:1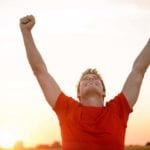 And he said to me, My grace is sufficient for you: for my strength is made perfect in weakness. Most gladly therefore will I rather glory in my infirmities, that the power of Christ may rest on me.
2 Corinthians 12:9
This morning I opened an encouragement email from pastor of a church I have long since stopped attending. The opening title, My Grace is sufficient for you, really caught my attention.
As I look back over the last 5 years, I can honestly say that yes, God has shown me that His Grace is all I need.
The Father in Heaven loves all his children, as we love ours, with this love comes responsibility to ensure the safety and wellbeing of his children, much as we do for our own offspring.
But what happens when that relationship is strained or even broken?
For us the Father allows us to wander in the wilderness to learn what ever lesson we need, but is always there to pick us up, encourage and love us. To forgive us for our stupidity, anger, bitterness, resentment or whatever sin we may have committed to cause the estrangement.
So it is with us as Fathers of children we may longer be able to hold and love as we once did. Our wives may be using them as weapons to hurt us, or completely denying any form of contact what so ever.
In my case, my wife very early on had taken some form of legal advice and found that I had "no rights" and proceeded to use this information to strangle my access to my daughter's information from doctors to opticians. This really hurt, however I can only thank God that he showed me that my wife was acting as any "Scorned" woman would and basically doing all she could to retaliate against me for all the years of issues and problems I had caused her.
Even this realisation did not make the pill any sweeter, but I was at least able to understand. Another thing God told me in the very early days of separation was to act against personality type. Me I'm a fighter and would see action like that taken by my wife, as an opportunity to get hold of the solicitors and go in on an all guns blazing attack, to obtain my rights.
But no, I acquiesced, I accepted the new normal and carried on (no easy feat, many tears and much internal frustration !) .
Roll on to April 2016, and a situation occurred which meant that I had to choose to stop seeing my daughter. Again the hardest decision of my life and was only taken after much heart ache and prayer (as much as I could muster at the time)
The bottom line was, I knew my wife was more than capable of raising my daughter. But did I trust God? The answer was I HAD to trust God.
During one of the final visits my daughter put a cheap bead bracelet on my wrist, this has remained there ever since, as a memory of her, I also chose to have a tattoo to celebrate her. So I have carried her with me daily.
I have only seen my daughter a few times since April 2016, maybe a glimpse whilst walking through town on a couple of occasions.
The following two meetings occurred in 2018.
Saturday July 7th, I went to my daughters school fete, as my friend and I arrived my wife drove past, my daughter was in the car but her head was shielded from me by a large brimmed sun hat, (first time I had set my eyes on my wife in 2 years or so, all I did was give a friendly wave and that was it. The previous time I had seen the car but not my wife (she had been shielded by a heavenly cloud in the car, awesome or what, so I knew she was protected).
Head forward now to Monday 9th July, I had a meeting with the school about my daughter, during which I asked if it were possible to see her, they replied no. However as we were leaving I saw a girl watering flowers wearing the same sun hat as Saturday, I thought That's my daughter, so I walked over said Hello, how are you, she looked up puzzled said ok, I just put my arm around her back, gave her a quick hug, and left. God is amazing and moving us forward towards reconciliation. I came away from that flying High and praising God for his goodness.
After this came the desert of separation again until 2020 when God put it on my heart to contact my wife about re-instigating contact with my daughter, she said yes and now I can speak directly to my daughter through messenger. Wow What a Mighty God we serve.
~ Peter in England