♕ Today's Promise: "The things you have learned and received and heard and seen in me, practice these things; and the God of peace shall be with you." Philippians 4:9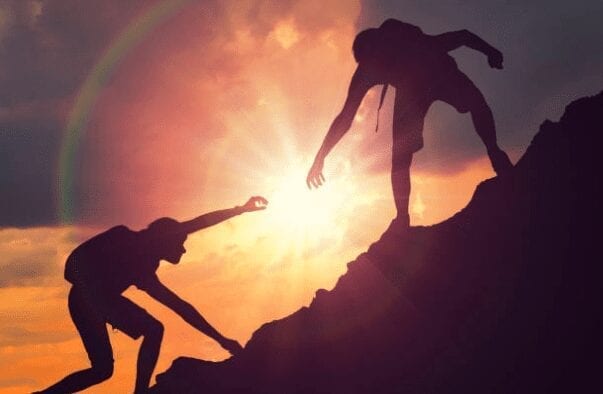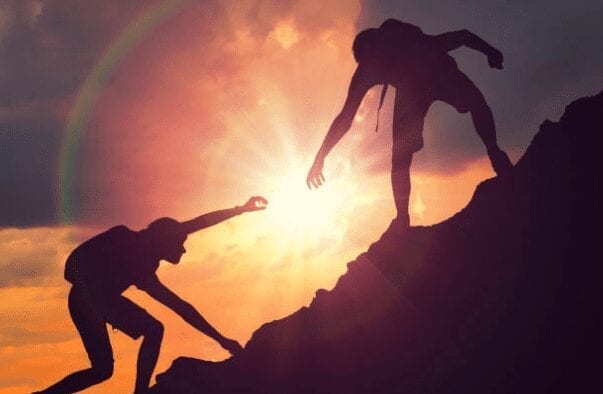 Words of Encouragement
Dear bro, 
Sometimes you can be so embroiled in marriage restoration that you stop and stand still in your Christian duty toward serving the Lord and others. You stop all else whilst waiting for your marriage to be restored—not an ideal situation. Don't forget, despite what's going on, you're still on a mission to reach out and spread the gospel, the Good News. This may mean volunteering at your local church, being ready to serve your neigbours, visiting the sick, etc. This time that the Lord has with you—He is retraining you, preparing you for what He has for you in your future. Marriage restoration is life-changing but you have to guard against it becoming an idol. An idol, how you ask? Because you can want it so badly that the love and desperation to have your wife back, to be a family again, supersedes your mission and your love for God. You and I are on a mission to seek the Kingdom first and all else shall be added unto us. 
Matthew 22: 34-40 (NKJV)
But when the Pharisees heard that He had silenced the Sadducees, they gathered together. Then one of them, a lawyer, asked Him a question, testing Him, and saying,  "Teacher, which is the great commandment in the law?"Jesus said to him, "'You shall love the Lord your God with all your heart, with all your soul, and with all your mind.' This is the first and great commandment. And the second is like it: 'You shall love your neighbor as yourself.' On these two commandments hang all the Law and the Prophets."
If you are remembering to put the Lord first, other things in the Christian walk, like serving others will be enriching to your life. Live out all God's Word—one Word at a time. I hear you say that this may be hard. But we have no problem upgrading work skills; learning new material, or new hobbies as men. Should we then have a problem when we are expected to do more as we mature into the Christian life? So I encourage you to grow yourself, extend yourself; stretch yourself for God's service. 
When I grabbed a hold of this, I asked to volunteer at some places. I had to apply formally as a volunteer. My intentions were right but I got rejected. Nevertheless, I remained open to serve. Months later I was able to serve in the children's' church at my new church and then as an RMI minister. At first, I felt that I could not. It was way out of my comfort zone. I am by nature very quiet, I like being a wallflower a background person. Being thrust into the foreground was extremely uncomfortable for me. Dealing with parents might be really testing. Some kids were difficult. But years later, I am more settled and connected due to this. Whether you are a new Christian or veteran churchgoer, we are called to serve each other and extend the Kingdom. 
One man at my church had the best testimony on this. He had a small business he was finding hard to grow. He could not network, found meeting with and winning customers difficult despite having the skills needed, and was often struggling to make ends meet. So he challenged himself to seek the Kingdom and instead of just attending church, he began to serve at our local church. Soon he became one of the "go-to" people in church events. As he got extended and challenged he found that he was getting better at networking, better at talking to people; persuading people; winning new business and his business grew. He was much better at dealing with people through serving! Seeking the Kingdom had grown him in the marketplace. So have no fear—step out of your comfort zone and see how God wants to use you.
Matthew 20: 1-16 (NKJV)
"For the kingdom of heaven is like a landowner who went out early in the morning to hire laborers for his vineyard.  Now when he had agreed with the laborers for a denarius a day, he sent them into his vineyard. And he went out about the third hour and saw others standing idle in the marketplace, and said to them, 'You also go into the vineyard, and whatever is right I will give you.' So they went.  Again he went out about the sixth and the ninth hour, and did likewise. And about the eleventh hour he went out and found others standing idle, and said to them, 'Why have you been standing here idle all day?' They said to him, 'Because no one hired us.' He said to them, 'You also go into the vineyard, and whatever is right you will receive."So when evening had come, the owner of the vineyard said to his steward, 'Call the laborers and give them their wages, beginning with the last to the first.' And when those came who were hired about the eleventh hour, they each received a denarius. But when the first came, they supposed that they would receive more; and they likewise received each a denarius. And when they had received it, they complained against the landowner, saying, 'These last men have worked only one hour, and you made them equal to us who have borne the burden and the heat of the day.' But he answered one of them and said, 'Friend, I am doing you no wrong. Did you not agree with me for a denarius? Take what is yours and go your way. I wish to give to this last man the same as to you. Is it not lawful for me to do what I wish with my own things? Or is your eye evil because I am good?'So the last will be first, and the first last. For many are called, but few chosen.
I feel like the labourers called in the late afternoon. You and I are given grace and a chance to serve in His Kingdom even though we are late to come to work for Him. The acts of the apostles have not stopped because you're alive. Reaching out to the corners of the globe may start with your neighbours, being in service at your church. One of my missions this year is to become larger than life because the Holy Spirit is larger than life. As I said, I am by nature very quiet, I like being a wallflower and background person. Being thrust into the foreground is extremely uncomfortable for me. So at the end of 2019, He called me out on it. Ask me how it's going? Because I can see that being in God's service will require that I step out of my comfort zone. I am not by any chance encouraging you to be reckless. Balance yourself and ask the Lord to guide your steps.  Don't be easily discouraged when you get out there. Some people are hard to get along with—even in church! Our enemy is like a roaring lion but his days are numbered and he knows it. He has called the least likely to serve Him and to tear down strongholds. We are the winning side. 
~ Patrick RESTORED in Australia
If you haven't already done so, please take a moment to read my testimony and then my wife's encouragement.
Also, here are the previous letters from prior months that I hope will inspire you in your Journey.