Last week I ended with these exciting verses: 
Ephesians 3:20 TLB— 
"Now glory be to God, who by his mighty power at work within us is able to do far more than we would ever dare to ask or even dream of—infinitely beyond our highest prayers, desires, thoughts, or hopes." 
The Message— 
"God can do anything, you know—far more than you could ever imagine or guess or request in your wildest dreams!" 
Isaiah 30:18— 
"Therefore the LORD longs to be gracious to you, and therefore He WAITS on high to have compassion on you. For the LORD is a God of justice; how blessed are all those who long for Him." 
This week I want to give you a perfect example of this principle found in the Bible. It's the story about King David who was anointed king long before he took his throne. So why did it take so long from when he was anointed to be king to when he took the throne? It was the same reason many of us haven't yet experienced our "prayers, desires, thoughts, or hopes" beyond our "wildest dreams."  Because King David had (and we have) many things to learn before we are ready to take his/our rightful place we're anointed and ordained for. One thing King David had to learn (and he learned it well) was honoring bad or evil authority in order to gain God's favor. 
1 Peter 2:17-20 spells this principle out clearly. "Honor all men; love the brotherhood, fear God, honor the king. Servants, be submissive to your masters with all respect, not only to those who are good and gentle, but also to those who are unreasonable. For this finds favor, if for the sake of conscience toward God a man bears up under sorrows when suffering UNJUSTLY. For what credit is there if, when you sin and are harshly treated, you endure it with patience? But if when you do what is right and suffer for it you patiently endure it, THIS finds favor with God." 
We know, from reading the Bible, that the king at the time prior to David, King Saul was more than just unkind—he was ruthless and actually tried to kill David. Could it be that God not only "allowed" this to happen for David's good, but actually ordained it? 
1 Samuel 16:14 tells us, "Now the Spirit of the LORD departed from Saul, and an evil spirit from the LORD terrorized him." 
Then, again, in 1 Samuel 16:23 it says, "So it came about whenever the evil spirit from God came to Saul, David would take the harp and play it with his hand; and Saul would be refreshed and be well, and the evil spirit would depart from him." 
And then again we see it later in 1 Samuel 18:10 it says, "Now it came about on the next day that an evil spirit FROM God came mightily upon Saul, and he raved in the midst of the house, while David was playing the harp with his hand, as usual; and a spear was in Saul's hand." 
If we take an honest look at these verses, we can only come to one conclusion—that God allows evil situations in order to BLESS us! 
Paul wrote in 2 Corinthians 12:10: "Therefore I am well content with weaknesses, with insults, with distresses, with persecutions, with difficulties, for Christ's sake; for when I am weak, then I am strong." 
We know from reading the Bible that David finally learned this POWERFUL principle. Let's read these passages to see how David began to change and mature over the course of the years just preceding him being crowned king. 
2 Samuel 16:5-13 "When King David came to Bahurim, behold, there came out from there a man of the family of the house of Saul whose name was Shimei, the son of Gera; he came out cursing continually as he came. And he threw stones at David and at all the servants of King David; and all the people and all the mighty men were at his right hand and at his left. And thus Shimei said when he cursed, 'Get out, get out, you man of bloodshed, and worthless fellow! The LORD has returned upon you all the bloodshed of the house of Saul, in whose place you have reigned; and the LORD has given the kingdom into the hand of your son Absalom. And behold, you are taken in your own evil, for you are a man of bloodshed!' 
"Then Abishai the son of Zeruiah said to the king, 'Why should this dead dog curse my lord the king? Let me go over now, and cut off his head.' But the king said, 'What have I to do with you, O sons of Zeruiah? If he curses, and if the LORD has told him, 'Curse David,' then who shall say, 'Why have you done so?' Then David said to Abishai and to all his servants, 'Behold, my son who came out from me seeks my life; how much more now this Benjamite? Let him alone and let him curse, for the LORD has told him. Perhaps the LORD will look on my affliction and return good to me instead of his cursing this day.' So David and his men went on the way; and Shimei went along on the hillside parallel with him and as he went he cursed, and cast stones and threw dust at him." 
Let's not forget that David was the king when he was willing to take this kind of treatment. Yet David LEARNED this principle so well that here he saw an OPPORTUNITY for a blessing; "perhaps" the Lord would return good to him, so he wanted no one to stop the insults or throwing stones and dust. 
David had already been maligned by his own son and was actually not in his palace on his throne (where God had put him and anointed him). He, instead, was on a dirty hillside and there above him are men cursing, throwing stones and dust on the king! 
Far too many of us are insulted and take offense (and recently its commonplace to hear people say they've been "disrespected") with things that are far short of this kind of treatment, not too many are a king! And how soon do we forget the treatment that Jesus endured for us? 
I don't know about you, but I am (slowly but surely) beginning to understand that ALL Jesus went through was what actually ushered in the spiritual POWER that overcame my sins and set me free from death! 
The insults, the betrayal, the temptations, the scourging, the crown of thorns, the cruel rulers, the insults from even the thief who hung next to him on the cross—all of this MULTIPLIED the POWER that Jesus used for us to redeem us from our sins! 
To the world, enduring the cross will always looks like a defeat. And often we will be mocked for enduring rather than defending ourselves. However, to those with spiritual eyes, it will become the opportunity God created and uniquely fashioned, just for us, in order to give us, the redeemed, and the POWER over our sins and our pain. 
It is a blessing we give after an insult or evil done to us—so never stop short of giving a blessing, which you and I are designed to inherit. Never be satisfied with merely giving up the fleshly satisfaction of returning an insult or evil done to you. Be sure you take the opportunity God has given you and run with it. 
It is the honor of being "coatless" and the skip in your step during the "second or third mile" when you are already tired—when you will begin to feel the power intended. 
It's IN this state when and where we find the POWER to change our world. 
This is the POWER that will catapult you over the bar to every blessing promised!!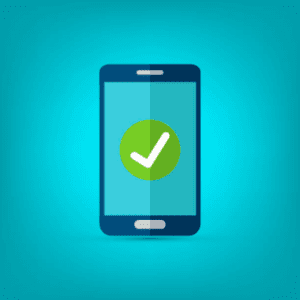 If you have a testimony or a praise report about this week's message that you would like to share, please take a moment to CLICK HERE to submit your Praise Report.