Let's continue where we left off with the understanding that, #1 God wants to bless us. And that if it IS true that God wants to bless us, then why aren't all believers blessed? 
My understanding is the answer is for the very same reason that NOT everyone is saved. Because not everyone "believes on the Lord Jesus Christ" and that God tells us that He wishes "none to perish but for all to come to everlasting life." And if you've read the Restore Your Marriage book, or A Wise Man, then you know that we must meet God's conditions to obtain His promise. Unfortunately, we sometimes forget there are conditions, which is why I am reminding you with the third principle. 
Principle #3 To be blessed, you must love Him enough to obey Him. 
This isn't what I say, it's what He said in John 14:15. Jesus says simply, "IF you love Me, you will keep My commandments." 
Believe it or not, the moment I began increasing my ministering (as the Lord instructed me to do when He laid it on my heart to take over the ministry again in 2004), I began to see some surprising things. I found that many who joined our fellowship did not keep their commitments. At the time, to join our Restoration Fellowship it had required reading books that many failed to read even though they committed to do so when they joined. That's when I also looked to see if people were reading their Bible daily, having a daily quiet time and other things that needed to be obeyed to be blessed with a restored marriage that they continually spoke about and were obsessed to gain. 
This revelation really came about as an answer to my prayer. Over the summer in 2003, I kept "crying out" to God asking Him WHY some marriages were restored and why others were not— since I reminded Him that He is NOT a respecter of persons as it explains in Acts 10:34, "Opening his mouth, Peter said: "I most certainly understand now that God is not one to show partiality…" And as I anticipated, God was faithful to reveal many things to me, by uncovering many issues that were at the root. 
Interestingly, I am not the only one with this question. Many of you ask the same thing when you write to our offices or when you're discussing your Restoration Journey with your encouragement Partner and possibly when you have cried out to God yourself. 
Following His laws is in itself a principle, and since it is one of God's laws it means, as you know, that obeying it is not optional. Each of God's laws were set in place when He created the universe. Just like the law of gravity, there is no way around the consequences. If you jump, you fall. We don't seem baffled by that. So why are we so are baffled and puzzled when we don't see blessings—even though we are praying and believing for them and when we KNOW that God wants to bless us? 
Then when our blessing doesn't come within a reasonable amount of time, we begin to question whether or not God wants to bless us. Once again, there is no question He wants to bless you in every way possible, but if you violate His principles and/or His laws, then He simply cannot bless you. It is that simple! 
Years ago I shared with the ministry that when I took over the ministry again in 2004, that God impressed MANY things on my heart that He said needed to be changed for His blessing and anointing to flow in, through and on me. Some of what He said seemed almost impossible to achieve. But one by one they were completed as I sought Him to help me, primarily by simply spending more time with Him. It wasn't by working or striving but by sitting quietly with Him that things happened. 
This is a principle that most believers fail to understand and so they write to our office or tell someone else within earshot. They simply cannot understand how or why things don't turn out the way they imagine they would. Such as when confessing a sin or in asking for forgiveness from someone. Even when they do it with the right heart, the person you feel compelled to get things right with may not respond well—yet it doesn't matter how they respond. The principle is simply that God saw your heart when you chose to obey His laws and follow His principles. And this is what matters and what will change and bless you! 
Obedience very often is hard to discern. When I first wrote this series about How to Be Blessed, I was seeking the Lord diligently, saying I'd seek Him throughout every day to discern what He would have me to do about those who do not obey and did not keep their commitments. Actually saying to Him, "What's the use of keeping people in our fellowship hoping to restore their marriage, when You and I know they won't be restored. It's like I am participating in the deception." 
That's when I opened the Bible to this verse in Malachi 3:18 "So you will again distinguish between the righteous and the wicked, between one who serves God and one who does not serve Him." Right after I was reading this, I kept on reading finding myself at a most popular verse in Malachi 3:10-11, "'Bring the whole tithe into the storehouse, so that there may be food in My house, and test Me now in this,' says the LORD of hosts, 'if I will not open for you the windows of heaven, and pour out for you a blessing until it overflows. Then I will rebuke the devourer for you, so that it may not destroy the fruits of the ground; nor will your vine in the field cast its grapes,' says the LORD of hosts." 
There was NO doubt then, and NO doubt now, that many of you are fighting off the devourer who is hot on your heels to continue to destroy you financially and certainly to finish destroying your marriage, your spouse and your family. So, I ask you again, what are you doing to stop him? 
The truth is, there is nothing you can do but to come to the place of surrendering and obeying His principles. Not the ones you want to obey or the ones that appeal to you, but the ones that are the hardest. Because it's the principles that are the hardest that are the ones the enemy is doing his best to stop you from doing. 
The second truth is that you can't do anything without Him. So stop trying. Instead, as I said earlier, simply spend more time with Him. Change won't happen by working or striving but by sitting quietly with Him. That's when things happened. That's when we're changed. That's when we go from Glory to Glory. That's when blessings overflow in our lives—spilling over to those who are closest to us.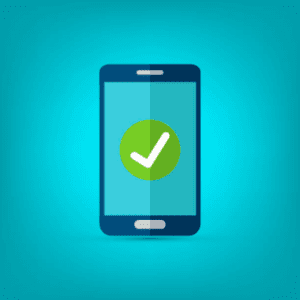 If you have a testimony or a praise report about this week's message that you would like to share, please take a moment to CLICK HERE to submit your Praise Report.