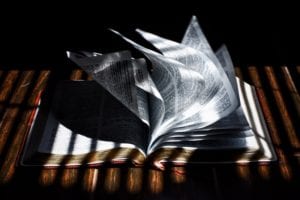 Bible Wisdom
Sabedoria bíblica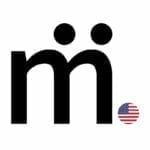 Attention: English Speaking Men
Please scroll down to read this week's Encouragement from Roberto.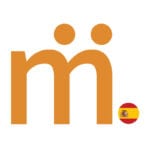 Atención: Hombre de habla hispana.
Favor usar el Translate >>(Traductor) para leer el mensaje de Animo de Roberto de esta semana. Gracias!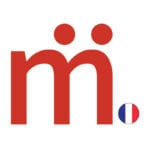 Attention : Hommes Francophones
Veuillez utiliser le Translate >>(Traducteur) pour lire cet Encouragement hebdomadaire de Roberto. Merci!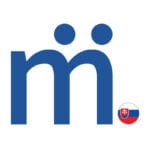 Pozor : Slovensky Hovoriaci
Muži 
Prosíme, použite Translate >>(Prekladač) a prečítajte si tohto týždňové Povzbudenie od Roberta. Ďakujeme!
Irmão gostaria nesse relatório, faze-lo bem curto para que possamos refletir.
Como o relatório o Sopro, eu comentei que os profetas foram guiados e se fortaleceram pela ação do Espirito Santo. É isso que gostaria de refletir com vocês.
Como Maria (Luca 1, 35); João Batista ainda no ventre de Isabel (Lucas 1,41);  os Discípulos em Pentecoste (Atos 2); o Batismo de Paulo(Atos 9,17) e tantos outros e outras que ficaram cheio do Espirito Santo, quando foram batizados.
Nós também temos que pedir essa graça ser batizado no Espirito todos os dias, porque o Espirito já está em nós através do  batismo que recebemos em nome do Pai, do Filho e do Espirito Santo.
Por que pedir?  Porque que é promessa do nosso Senhor, pedir e receberei. Precisamos está sempre cheio do seu Espirito, para podermos caminhar nesse deserto da vida que o Senhor nos trouxe através do Espirito Santo, que ELE de a graça de dá sabedoria e discernimento caminhar em direção a saída desse deserto.
Percebemos também que nessa Jornada, o Senhor vem revelando a nós através do seu Espirito, tantos e tantos pecados que cometamos e as idolatrias que estão ou estavam em nosso coração.
Termino com uma fala do Monsenhor Jonas Abib, fundador da canção nova. Ele comenta não é apenas restaurar a família o marido, a esposa e os filhos, eles precisam estar cheio e transformado pelo Espirito Santo. Não basta apenas que eles não bebam, não adulterem, não se droguem, eles e nós precisamos estar cheio e transformado pelo Espirito Santo.
E assim Oremos.
Pai querido, incline o coração do meu cônjuge(nome) ao encontro pessoal com o seu Filho Jesus, e que ele(a) seja cheio do Espirito Santo, para que revele a ele(a) as verdades do seu reino, e para que acha uma transformação completa, e também não digo só o meu cônjuge(nome) seja transformado, eu também necessito dessa transformação a cada dia em nome de Jesus.
~ Roberto "SIM! SIM! SIM!!!"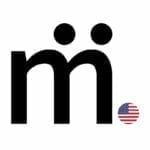 Brother, would like to keep this report very short so that we can reflect and spend time speaking to Him.
Like the O SOPRO, I commented that the prophets were guided and strengthened by the action of the Holy Spirit. That is what I would like to reflect with you.
Like Mary (Luke 1:35); John the Baptist still in Elizabeth's womb (Luke 1:41); the Disciples at Pentecost (Acts 2); Paul's Baptism (Acts 9:17) and so many others who were filled with the Holy Spirit when they were baptized—we must also ask God for this grace to be baptized in the Spirit every day, because the Spirit is already in us through the baptism we receive in the name of the Father, the Son, and the Holy Spirit.
Why ask? Because that is our Lord's promise, when we ask that's when we will receive.
Matthew 7:7 KJV—
"Ask and it shall be given to you; seek and you shall find . . ."
And we also ask because we always need to be full of His Spirit, that we may walk in this wilderness of life that the Lord has brought us through. It's the Holy Spirit, who He gives the grace, the wisdom, and the discernment to walk toward the exit of this wilderness.
We also realize that on this journey, the Lord has been revealing to us through His Spirit, so many sins that we have committed and the idolatries that we have hidden in our hearts.
I conclude with a speech I read. He said that His Spirit is not just restoring the family husband, wife and children, but that as men, we need to be filled and transformed by the Holy Spirit. It is not enough that we do not drink, commit adultery, do not drug themselves, when we need to be filled and transformed by the Holy Spirit.
And so let's pray:
Dear Father, incline the heart of my wife (name) to experience a personal encounter with your Son as her Heavenly Husband, and may she be filled with the Holy Spirit, to reveal to her the truths of Your kingdom, and that I witness her to be completely transformed, and not only do I say my wife (name) is changed, I first also need that transformation every day in the name of Jesus.
~ Roberto "YES! YES! YES !!!"