Apocalypse 7:9 LSG « Après cela, je regardai, et voici, il y avait une grande foule, que personne ne pouvait compter, de toute nation, de toute tribu, de tout peuple, et de toute langue … »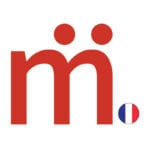 Cher ami, chaque fois que tu vois le logo des hommes pour le français, avec le drapeau français, clique simplement dessus pour afficher la version anglaise du message ou de la leçon correspondante.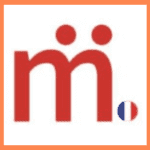 *Si tu vois le logo des hommes souligné en orange, veuille utiliser le lien intégré traduire>> dans le coin inférieur gauche de ton écran pour le lire - jusqu'à ce que notre équipe de traduction de RMIFLM.com soit en mesure de le rendre disponible en Français.

Want to help?
Click here and take a moment to read about Joining our Translation Team as a translator or a proofreader.
Matthew 9:36-39—
"Seeing the people, He felt compassion for them, because they were distressed and dispirited like sheep without a shepherd. Then He *said to His disciples, "The harvest is plentiful, but the workers are few. Therefore beseech the Lord of the Harvest to send out workers into His harvest."