♕ Today's Promise: "But to each one of us grace has been given as Christ apportioned it." Ephesians 4:7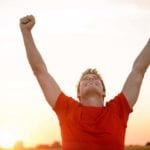 Hello Beloved,
Peace and Grace from our Lord Jesus Christ!
First of all, I would like to thank you for hanging the position during my strong battle. I need God's Grace and the Holy Spirit Wisdom to write down in words what happened.
The number of miracles and rescues I have been through are impossible to calculate.
I beg your pardon for my sins and lack of strength in Christ to keep walking with you these past weeks. I knew something different was happening but could not keep my position of sharing God's Word through the tools we were using before. I just needed this time to fully deliver my care in God's Hand. I was not lost but, indeed, fully attacked by the enemy. I could see his act in all the areas of my life but even with all these facts, thankfully, God's presence was always felt in the deepest of my life.
I thought it was the time to really resign. I was pretty sure that my walk with Jesus would continue and that it was necessary to raise my relationship with Him for a new high level. Of course, I had no clue how it would be but, again, my confidence was in His Power. I just let go everything again... even my attempts "to control" my "flesh desires"... I discovered, later, it is impossible to handle without God's Grace! 
I just can't afford any temptation without His Grace - it is impossible! I begged for His Grace! I knew He was listening to me but could not see what was going on. I could see my wife trying to get closer to me and, in my heart, it was very sad because this was not my desire anymore... It was a mix of understanding that God was doing something and somehow I just didn't want it as before. I was happy with Him - just Him! I didn't want anyone to annoy me again... someone that could hurt me again... Not again! 
Every time a similar thing happened... I thought it would be my restoration, a big expectative was generated and, at the end, my desert journey was kept. This time, when it came closer, I just decided that it was not my wheel anymore. I wanted Him - only Him! 
Several things started to happen: a lot of proposals of new jobs, new contracts to work with, more people looking for help, more sources of earning money, improvements in my sport performance, more time with kids, more care from my wife... but I could feel that my time with Him was being consumed by other things and my heart started to bleed... I could not have everything together and keep my presence with Him as I desired before... In this way... I left everything to let Him find me again and fix in a way that only Himself could do. It is not over. I am in the middle of this transformation and the final stage will be ready as per His desire.
My precious learning was: no matter what happens, He is my life and the only One that can really fill entirely my soul. I tried to find peace and happiness in other things and, again, not a big surprise for us, the results were far away not satisfactory.
His Grace is enough! Always!
I don't know how He is moving me back to our labor together in ministry but this is something that we must just trust Him and see it rolling out.
We will not move backward on our weekly encouraging reports! He will lead us to overcome it, for the Honor of His Holy Name! Thank you, Jesus my Lord!
Warm Regards,
~ Hetbir in Brazil