♕ Today's Promise: "Anyone who listens to the word but does not do what it says is like someone who looks at his face in a mirror and, after looking at himself, goes away and immediately forgets what he looks like." James 1:23-24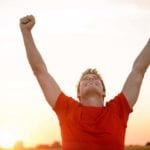 "For if anyone is a listener of the Word and not a practitioner, he is like a man who looks at his natural face in a mirror; for once he looked at himself and walked away, he immediately forgot what kind of person he was "(James 1: 23-24).
This verse spoke to me because I feel like I'm not doing what I should be doing and God isn't happy with me. I did Course 1 and had improvements. But I gave up on 2. I let go a bit because of my job, also because I thought things were going to get better. But then the fact that my prayer partner let go of me didn't really help me. What is extraordinary is that I got to know his brother and that it was he who became a prayer partner for me. At the same time, I took the process to become a Christian and I received him. not long ago the Baptism of the Holy Spirit. I'm looking for Water Baptism now and a new life with God. I have also finished reading the New Testament.
So I still made progress but I need to come back to this course and am happy after completing Chapter 1. On The Rock which had really done me good. Thank you my God for bringing me back here!!
I really doubted that I would be baptized. Many things tried to dissuade me from doing it. But I made the promise to God to do it and I do it. I do not yet feel everything from God but I take the path very slowly and I advance towards him at my own pace.
Doubt had settled in me but God knew how to call me back to him and make me keep my promise. May he be blessed.
The obstacles are still there, more than anything, but I have confidence in him.
Long before but especially since I received the Holy Spirit He is my first.
Brothers, would you pray in agreement with me?
"I don't know if I'm doing well what you want Lord, I want more of a relationship with You. I am in deep doubt about what I am doing. Am I doing it wrong, Lord?
I am not sure of myself. Need more knowledge of Your Word, understanding and wisdom.
Enlighten me my God. Show me your way. Light my way. Tell me what I have to do to be good to you.
How to become a better man, a good person, someone who is what you want me to be.
I would so much like to have a closer relationship with You, talk to You, hear from You.
Help me be the way You want me to be.
Amen."
I would like to encourage my prayer partner who forgot me a bit. I want to pray for him, for his situation to improve and for him to be able to find his wife and children. He is so discouraged. I would like him to be able to come back to God and that we resume our encouraging exchanges.
Amen.
~ Eric in France