♕ Today's Promise: "Now faith is confidence in what we hope for and assurance about what we do not see." Hebrews 11:1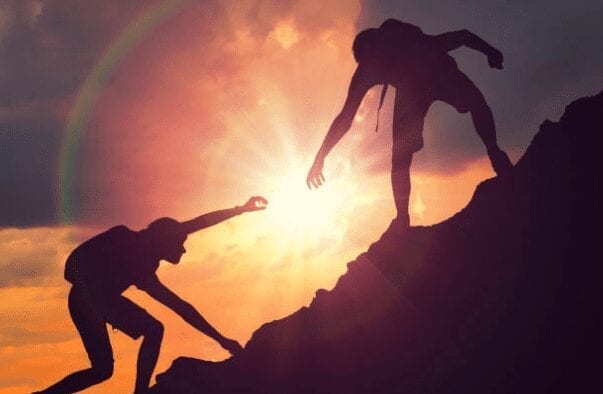 Words of Encouragement
Contrary to how the world uses the word hope, in the bible it is used to mean certainty. It is a sure thing! Hope is not like a "maybe" or "perhaps" as we use it.  We use it in the context of "I hope I see you next Wednesday'' or "I hope you feel better". The world uses it to mean without certainty.
The word hope in the bible is used to mean something is definitely happening. So, what are you hoping for? I would like you to take the biblical meaning of the word and not the world's definition. That is to say, "what do think will certainly happen?"
Jeremiah 29: 11
For I know the plans I have for you," declares the Lord, "plans to prosper you and not to harm you, plans to give you hope and a future. Then you will call upon Me and come and pray to Me, and I will listen to you.  You will seek Me and find Me when you search for Me with all your heart.  I will be found by you,' declares the Lord, 'and I will restore your fortunes and I will gather you from all the nations and from all the places where I have driven you,' declares the Lord, 'and I will bring you back to the place from where I sent you into exile.'
Hebrews 11:1 NIV
Now faith is confidence in what we hope for and assurance about what we do not see.
Romans 15:4 (ESV)
For whatever was written in former days was written for our instruction, that through endurance and through the encouragement of the Scriptures we might have hope.
A lot of Christians do not read the above verse from Jeremiah 29 in its entirety. They read only verse 11. If you finish the verses up to 14 you realize that the hope for your future is very conditional. It depends on you seeking Him
So now we have arrived at exploring hope, our faith has been uplifted, our walk is ongoing, and we are placing our feet squarely on the solid word of God.
You are certain about the things He will do in your life.
Or are you?
One of the contributing factors that we hear time and again from people arriving at RMI is that at the time of separation they were lukewarm in Christ, so ask yourself, have I in the time I have been standing and walking towards my restoration with my wife, been honestly seeking to improve my walk with God, or am I just playing lip service to him in the anticipation, that he will bring about her return?, like some form of Cosmic ATM.
Have a serious talk with yourself? Am I lukewarm, have I sincerely arrived at this point in my walk with the Lord that I can actively put into practice all that I have learned over the years? If you do not know the answers, ask a Christian brother to be honest with you (iron sharpens iron).
Am I stable, have I changed? Am I able to quell the words of doubt and discouragement that are hourly thrown at us by the enemy, well-meaning friends and family?
Mathew Jacobs expresses it this way, at the very beginning of his journey he too was completely lukewarm in his walk, and the only thing he had to hang onto was the promises and words of God that had been given to him prior to the departure of his spouse, without that Hope, he would not have been able to even begin his journey towards RMI let alone even think about the return of his wife.