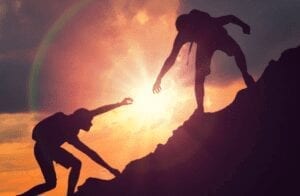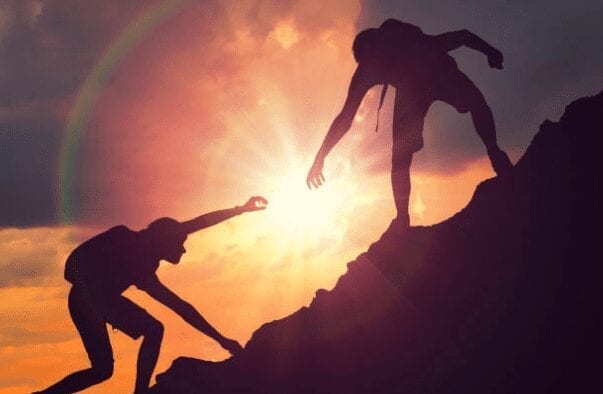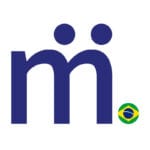 Atenção: Homens que falam português

Por favor, use o Translate >> (tradutor) para ler o encouragemento do Patrick desta semana. Obrigado!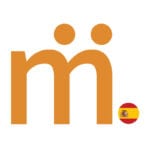 Atención: Hombre de habla hispana.
Favor usar el Translate >> (Traductor) para leer el mensaje de Animo de Roberto de esta semana. Gracias!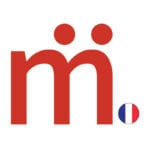 Attention : Hommes Francophones
Veuillez utiliser le Translate >> (Traducteur) pour lire cet Encouragement hebdomadaire de Roberto. Merci!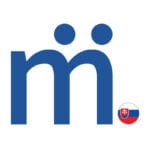 Pozor : Slovensky Hovoriaci
Muži 
Prosíme použite Translate>> (Prekladač) a prečítajte si tohto týždňové Povzbudenie od Roberta. Ďakujeme!
Dear Brother,
Last month I related to Jesus as a brother, this time I ask how we relate to God as our loving Father. Simple to understand perhaps for mature Christians. Here is a reminder, nevertheless. Even though we know all power has been given to Jesus by the Father, this did not make the Son the Father; it did not blend the Son into the Father; it did not make the glorified Jesus identical to the Father.
I heard someone describe it this way: When a prince was trusted by a king to go and defend a kingdom in war, the prince was put in charge of all the troops and the victory or loss was his. When they had won the war, the kingdom would have rejoicing, victory celebrations and a welcoming parade for the conquering prince and his army. The prince would be received in pomp and celebration and when he reached the head of the celebration to meet the king. The prince would climb up the steps leaving behind the cheering crowds and the king would meet the victorious prince and kiss him. And then he would walk him to the throne and let the prince sit in it as an endorsement of his leadership and victory. This is how I relate to the Father —He has given our victorious Brother the throne and we are the cheering kingdom.
Matthew 8:18
Then Jesus came to them and said, "All authority in heaven and on earth has been given to me."
God has always been supreme, and there is no Bible testimony that the Son ever expected to receive the greater glory, which the Father retains for Himself.
1 Corinthians 15:25-28
For he must reign until he has put all his enemies under his feet.  The last enemy to be destroyed is death. For "God has put all things in subjection under his feet." But when it says, "all things are put in subjection," it is plain that he is excepted who put all things in subjection under him. When all things are subjected to him, then the Son himself will also be subjected to him who put all things in subjection under him, that God may be all in all.
Jesus referred to God using more informal, intimate language. He also invites us into this relationship, teaching us to address God as "our Father in heaven". The Lord's prayer is broken up to Adoration for the Father; Praise: giving thanks: and petition. This is how we were taught by our Brother to relate to our Father in prayer.
At first when I experienced the changes that marriage separation was putting me through, going through the restraining orders; family court; and my wife's hardened heart and broken family, it was explained to me that the Lord loved me enough for this to be "gentle" correction (it was either gentle correction or death). This sounds harsh but the Lord let things get bad in my life so that I would come back to Him (and back to my senses) that was His correction for my wayward life. Can you relate? I was so far from His plan for me, living in so much rebellion/sin. Yet, when I came around, His word was constantly a light to my path giving me wisdom. I had to admit that this was perhaps the only way he could get my attention! When I turned to Him, He was all these things and more.
No one forced Him to begrudgingly accept and love you and me in. And there was nothing we could have done to earn it. No amount of good deeds or determination to do better could bring us into the family of God but by grace. We are His because He has made us His, and then bought us back. Not because we were born into a certain family or country or bloodline. But because, before the foundation of the world, God chose to adopt us in. And He did what He planned to do by giving His chosen Son to take our place and to pay the debt that we owed. Our sin had earned us nothing but death and hell. This is how I relate to the Father:
● He is the source of life. Fathers have an important part in contributing to the life of children. God's plan is the path to abundant life by sending His Son. John 10:10 "The thief comes only to steal and kill and destroy. I came that they may have life and have it abundantly."
● He lovingly corrects us. As the true Father, God's discipline and correction are always done out of love.
Hebrews 12: 5-6 "My son, do not regard lightly the discipline of the Lord, nor be weary when reproved by him. For the Lord disciplines the one he loves, and chastises every son whom he receives."
● He provides for our needs. Matthew 7:11 "If you then, who are evil, know how to give good gifts to your children, how much more will your Father who is in heaven give good things to those who ask him!"
● He gives us His wisdom. 2 Timothy 3:16 "All Scripture is breathed out by God and profitable for teaching, for reproof, for correction, and for training in righteousness, that the man of God may be complete, equipped for every good work."● He always welcomes us back. He is the ultimate model of forgiveness. We all mess up, but our true Father is constantly on the watch for our return, running to us with joy when we turn back to His family.
~ Patrick RESTORED in Australia
If you haven't already done so, please take a moment to read my testimony and then my wife's encouragement.
Also, here are the previous letters from prior months that I hope will inspire you in your Journey.
Patrick RESTORED in Australia
Jodi RESTORED in Australia