♕ Today's Promise: "And the LORD helps them, and delivers them; He delivers them from the wicked, and saves them, because they take refuge in Him." Psalm 37:40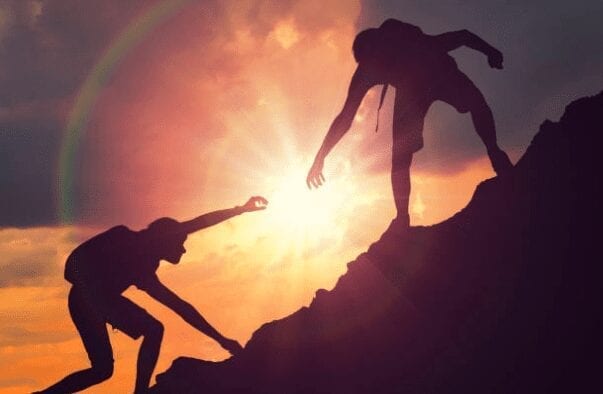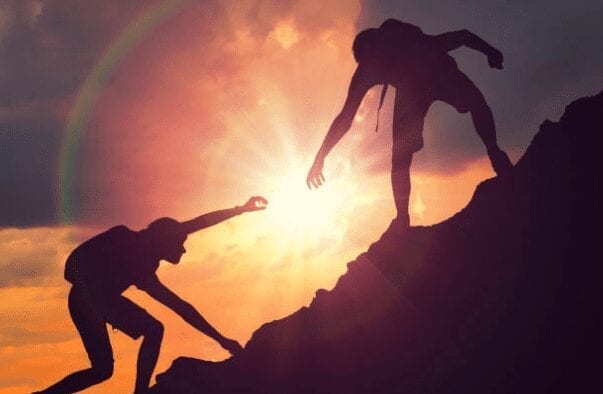 Words of Encouragement
Dear Bro, 
Last month I wrote to you about not figuring things out. This month let us look at the dangers of not "letting go and letting God" or what can happen when you decide to figure things out—especially things that are out of your control. What happens if you do decide to handle things in your own strength instead of believing and praying? By this, I don't mean you stop doing practical acts or acts of faith. What I mean is you take on the burden of restoring your marriage through active planning/acting/strategizing/manipulating how to get your wife back such as sending friends and relatives to constantly persuade your wife to return. 
I have met men who tried to figure things out after his divorce. They were really worried, they carried the burden of the divorce all the time. They thought about it all the time; what's going to happen to the children; what's going to happen to custody; what's going to happen about the division of property; who their wife was dating; what was the OM like; all very valid concerns but these concerns changed them. They became all consumed and that's all they ever talked about. They were awake all night, resorted to sleeping pills; had to remove themselves from situations because they were having anxiety attacks when the thoughts of divorce overcame them. They could not "let go and let God". I can relate to this because the same issues plagued me. I lost my concentration at work and was on the very edge of being deeply depressed. It was a daily battle to not figure things out. Thank God you and I found out about RMI and His plan for restoration—we know we do not have to be that way. 
Thank God because the dangers of having to work things out on our own instead of through faith are:  
Being overcome by anxiety & worry; 

Cancels out your faith and replaces it with fear (paralysis in many aspects of your life);

Going around the same mountain and not becoming an overcomer;

Not growing closer in your relationship with the Lord.
Isaiah 10: 27 (NKJV) 
It shall come to pass in that day
That his burden will be taken away from your shoulder,
And his yoke from your neck,
And the yoke will be destroyed because of the anointing oil.
Nahum 1:12 -13 (NKJV)
Thus saith the Lord:
Though they are safe, and likewise many,
Yet in this manner they will be cut down
When he passes through.
Though I have afflicted you,
I will afflict you no more;
For now I will break off his yoke from you,
And burst your bonds apart.
In Nahum, the Lord tells His people how He will remove the yoke of the enemy from His faithful people. He had allowed them to be taken into captivity because of their sin. But now, He is assuring them that their enemies (the Assyrians) will face justice and be brought down. He uses the same language as He did in Isaiah when speaking about the Babylonians and their downfall. So right now, claim this promise and know that He will defeat your enemies. He will remove these burdens off you and give you a lighter one as He promised if only you allow Him to (Matthew 11:29-30). The Lord had the defeat of these enemies worked out. Indeed Paul also says that he personally suffered beyond what he could handle. This, he says, was so that he (Paul) could look to the Lord for his help—as should you and I.  Brother, let go and let God.
If you are the sort of person who has to work things out you will be utterly burdened beyond your strength and you will despair. Divorce and separation are the most traumatic life-changing experiences you can go through.  Indeed, you may feel like you received the sentence of death. It's not to finish you off as long as you make yourself rely on God and not on yourself. He will deliver you, He has worked it all out so that you do not have to. You may be stretched beyond your own strength and beyond your own limit in order that God can show you He's there to help you, uplift you; strengthen you; provide for you; be with you. If you have found yourself carrying this burden; trying to map out and work out all aspects of your marriage restoration. It's time to hand over the reins to He who has it worked out. Leave behind the stress; anxiety; fear and faithlessness.
2 Corinthians 1:8-11 (NKJV) 
For we do not want you to be ignorant, brethren, of our trouble which came to us in Asia: that we were burdened beyond measure, above strength, so that we despaired even of life. Yes, we had the sentence of death in ourselves, that we should not trust in ourselves but in God who raises the dead, who delivered us from so great a death, and does deliver us; in whom we trust that He will still deliver us, you also helping together in prayer for us, that thanks may be given by many persons on our behalf for the gift granted to us through many.
~ Patrick RESTORED in Australia
If you haven't already done so, please take a moment to read my testimony and then my wife's encouragement.
Also, here are the previous letters from prior months that I hope will inspire you in your Journey.