♕ Promesa de hoy: »Además les digo que, si dos de ustedes en la tierra se ponen de acuerdo sobre cualquier cosa que pidan, les será concedida por mi Padre que está en el cielo. Mateo 18:19 
♕ Today's Promise: "I also tell you that if two of you on earth agree on anything you ask for, it will be granted to you by my Father who is in Heaven". Matthew 18:19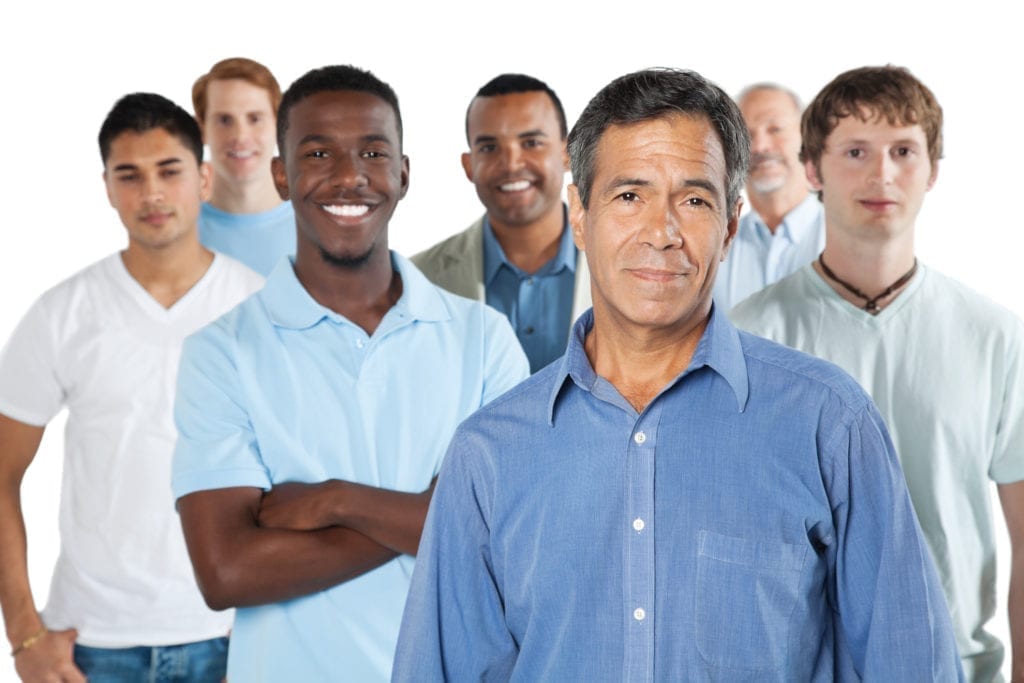 (English at the Bottom)
From Christopher in Chile
Dios es soberano, Él tiene el control de todo, el dia de ayer ya justo antes de ir a dormir llamo mi esposa, su voz se notaba algo extraña, como si algo hubiera pasado en su dia que la tenia con tristeza o pena, solo hablamos un pequeño momento, le pregunte si le pasaba algo pero me dijo que no quería hablar, asique solo le di las buenas noches, que descansara y que le mandaba un fuerte abrazo y ella también me dio las buenas noches y termino la llamada. Sin embargo algo quedo en mi corazón sabia que algo estaba pasando asique inmediatamente supe que necesitaba orar y clamar a Dios, fui con mi papá (papá terrenal) y le pedi que juntos oraramos por mi esposa, como su palabra dice:
»Además les digo que, si dos de ustedes en la tierra se ponen de acuerdo sobre cualquier cosa que pidan, les será concedida por mi Padre que está en el cielo. Mateo 18:19 NVI
Por eso, le explique que no sabía que es lo que estaba pasando pero sabía que tenia que clamar a Dios asique oramos por la vida de mi esposa para que Dios tenga el control y sea lo que sea que aya pasado, sea bajo su voluntad.
Despues fui a mi pieza y lei un devocional que hablaba de que soy un guerrero, hablaba de cuando David fue a la batalla con Dios y le dio la Victoria, sin embargo en una batalla posterior David no estaba con su ejército y se quedo en el palacio y ahi fue cuando perdío su propia batalla y cayo en la tentación. Entendi que era Dios diciendome que tenia que pelear, asique nuevamente clame a Dios me arrodille al cosatdo de mi cama y clame a Dios, le pedi que reprenda al enemigo que, en el nombre de Jesús el enemigo era echado fuera de la vida de mi esposa y que Dios tenia el control, que mi corazón y el corazón de mi esposa le pertenecen solo a ti Dios, y que tu eras quien estaba obrando le pedi a Dios que me cubriera con su armadira para dar la pelea y nodejar que el enemigo siga atormentado mi matrimonio y depues le pedi a Dios que pusiera paz en mi corazon para poder dormir pero que me despertara durante la noche para poder interceder nuevamente y asi lo hizo a ciertos horarios el Espíritu Santo me despertaba y yo hacia pequeñas oraciones donde declaraba mi confianza en Dios y que mi amado padre celestial teneia el control.
Hoy en ela mañana me levante para tener mi cita con mi Padre celestial, y en el teléfono me salio un aviso de una iglesia que estaba haciedo oracion, por lo cual me uni a esa alabanza y oracion, clame a Dios le alabe y Dios hablo diciebdome que el era el Dios de lo imposible que el traia restauración a mi matrimonio que el me tenia en sus brazos y no me va dejar avergonzar, y esto es lo mas gebial: si bien desde pequeño he conocido a Dios en la iglesia y me han enseñado su palabra, hoy mientras adoraba y alababa a mi padre en una de las oraciones que hacia uno de los hermanos en Cristo, comenzó a declarar que el Espíritu Santo fluyera y que recibia el bautismo del Espíritu Santo, varias veces habia escuchado y hasta visto como otros lo recibian y hablaban en lenguas, pero nunca me habia pasado a mi, y si, hoy Dios por medio de su Espíritu Santo me bautizo mi boca comenzo hablar en lenguas que no conocia y senti una llenura del espíritu que no habia sentido antes, era Dios diciendo aqui estoy te he escuchado y yo estoy con tigo, estoy muy feliz por la maravillosa bendición que he recibido por poder sentir su poder su amor en mi.
En Él hay victoria.
Gracias amado Padre por tu amor y por tu Espíritu Santo que esta en mi vida cada dia guiandome hacia tu palabra y tus caminos.
Toda la gloria y honrra es para ti Señor.
"Ahora bien, la fe es la certeza de lo que se espera, la convicción de lo que no se ve" (Hebreos 11: 1). ". . . Porque por fe andamos, no por vista. . . " (2 Cor. 5:7
Solo debemos creer y tener fe, Dios esta obrando auque no lo veamos, Él tiene el control y esta moviendo montañas para hacer cumplir su palabra.
From Christopher in Chile
God is sovereign, He is in control of everything, yesterday just before going to sleep my wife called, her voice felt something strange, as if something had happened in her day that she had sadness or sorrow, just We talked for a little while, I asked her if something was wrong but she said she didn't want to talk, so I just said good night, to rest and send her a big hug and she also said good night and ended the call. However, something remained in my heart I knew that something was happening so immediately I knew that I needed to pray and cry out to God, I went with my dad (earthly dad) and asked him to pray together for my wife, as his word says:
"I also tell you that if two of you on earth agree on anything you ask for, it will be granted to you by my Father who is in heaven. Matthew 18:19 NIV
Therefore, I explained that I did not know what was happening but I knew that I had to cry out to God so we prayed for my wife's life so that God has control and whatever happened, is under His will.
Then I went to my room and read a devotional that talked about me being a warrior, it talked about when David went to battle with God and gave him victory, however in a later battle David was not with his army and stayed in the palace and that's when he lost his own battle and fell into temptation. I understood that it was God telling me that I had to fight, so again I cried out to God, knelt on the side of my bed and cried out to God, I asked him to rebuke the enemy that, in the name of Jesus, the enemy was cast out of my life. wife and that God was in control, that my heart and my wife's heart belong only to you God, and that you were the one who was working I asked God to cover me with his armadira to fight and not let the enemy I continued to torment my marriage and then I asked God to put peace in my heart to be able to sleep but to wake me up during the night to be able to intercede again and so he did at certain times the Holy Spirit woke me up and I made small prayers where I declared my trust in God and that my beloved heavenly father was in control.
Today in the morning I got up to have my appointment with my heavenly Father, and on the phone I got a notice from a church that was doing prayer, for which I joined that praise and prayer, I cried out to God, praise him and God spoke He told me that he was the God of the impossible that he brought restoration to my marriage that he had me in his arms and he will not let me embarrass, and this is the most gebial thing: although since I was little I have known God in the church and I They have taught their word, today while I adored and praised my father in one of the prayers that one of the brothers in Christ made, he began to declare that the Holy Spirit flowed and that he received the baptism of the Holy Spirit, several times he had heard and even I saw how others received it and spoke in tongues, but it had never happened to me, and yes, today God through his Holy Spirit baptized me, my mouth began to speak in tongues that I did not know and I felt a fullness of the spirit that I had not felt before, it was God saying here I have listened to you and I am with you, I am very happy for the wonderful blessing that I have received for being able to feel your power and your love in me.
In Him there is victory.
Thank you dear Father for your love and for your Holy Spirit who is in my life every day guiding me towards your word and your ways.
All the glory and honor goes to you Lord.
"Now faith is the certainty of what is hoped for, the conviction of what is not seen" (Hebrews 11: 1). ". . . Because we walk by faith, not by sight. . . "(2 Cor. 5: 7
We just have to believe and have faith, God is working even if we do not see it, He is in control and is moving mountains to enforce His word.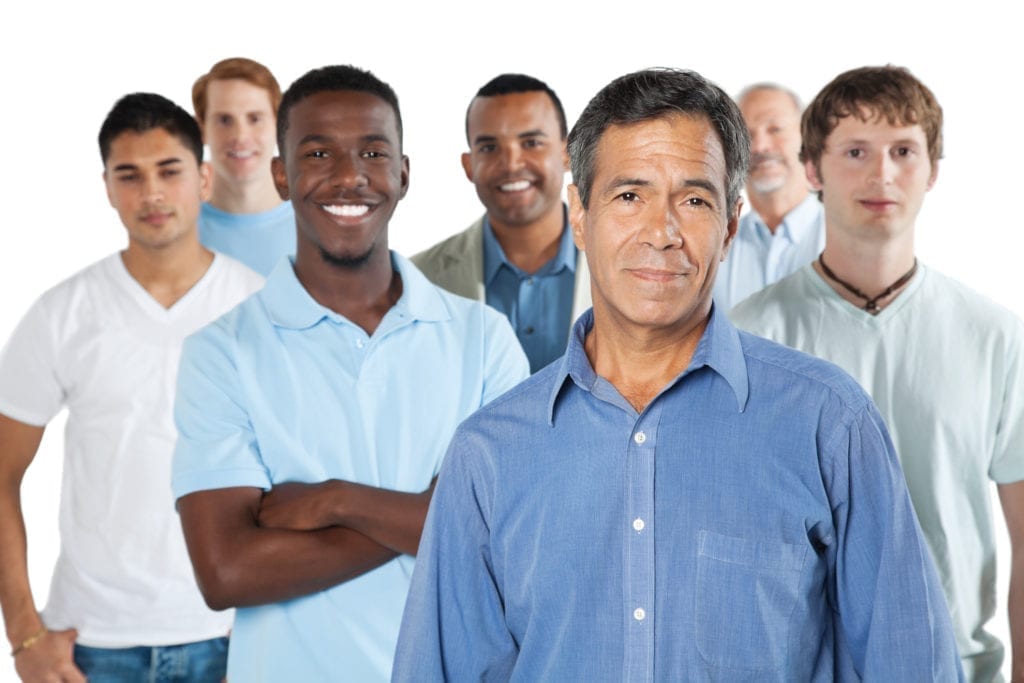 Give
Become One of our Encouraging Men
Sow seed into your own Restoration
Proverbs 24:11-12 The Message
"Rescue the perishing; don't hesitate to step in and help.
If you say, 'Hey, that's none of my business,' will that get you off the hook? Someone is watching you closely, you know— GOD who is not impressed with weak excuses."
Luke 6:38—
"Give, and it will be given to you. They will pour into your lap a good measure—pressed down, shaken together, and running over. For by your standard of measure it will be measured to you in return."