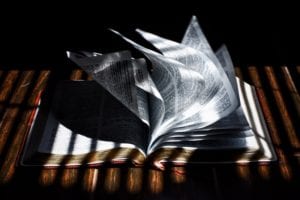 (translated from PORTUGUESE)
And Jesus came with them to a place called Gethsemane, and said to his disciples, Sit here while I go and pray. Matthew 26:36.
For some days I have been thinking a lot about this title "THE GARDEN", and reading about the GETSÊMANI's garden. I confess that I looked for other verses to illuminate our reflection, but this one (above) is what remained on my mind.
So, what does Jesus mean when referring to our Gethsemane?
Search source (https://en.wikipedia.org/wiki/Gethsemane)
"… oil press") is a garden situated at the foot of the Mount of Olives in Jerusalem (present-day Israel), where Jesus and his disciples prayed the night before Jesus' crucifixion … "
Our cross led to our journey. I say this because, like you, I am experiencing a new journey. This time I'm in the desert again because of my fault, because of my great guilt. Within 2 (two) years my marriage being amazingly restored "Yes! Yes! Yes!!" and falling into the same sin, God has brought me again to retrace my journey.
Since 2017, when I began my notebook, I write down everything I do and the words that God the Father speaks to me, directing my paths. I realized that Lord was already warning me about what was happening, especially the disobedience I was having with Him and it's when our meetings became rare, and so I began to be afraid of praying my prayers at dawn due to some revelations: You pray, but do not CHANGE. And indeed that word was correct, but I had no discernment to start acting right, not until I tried, but that phrase came in my mind in a negative way.
With all this, I still went to church, prayed, even had my Heavenly Father, unfortunately, it was no longer in the same way. I began to feel a void in everything, including pre-community youth activities and all church activities. And I, in my mind, I did not understand anything. I had my prayers, but the emptiness remained and it wasn't until 2018. But at the beginning of 2018, I received a Praise Report or learned the lesson that spoke of Void. I confess I did not care. I read for reading. And so it was until August 2018, on this path of religious prayer and without anointing and emptiness, that let the old man take over, and I fell into adultery again. Brothers, the struggles began, I tried to hide from my wife, and with her mistrust and the dream I had, I finally confessed everything to her.
Forgive me. Why I'm telling you all this is because we need to understand the reason for the title and to know a bit about the person who is writing, is also a person who is in the desert, with you, we are in the desert together, as I continue in the desert again.
Even confessing to her, I could not feel my prayers and I was like that from August / 2018 until December / 2018. And in that period I thought we would have some sort reconciliation, but unfortunately, it did not happen. In December, she asked me to leave the house, which I did. This time I was leaving not just my wife but our daughter born from our restoration.
And as God is merciful, in November I read a praise report speaking about how it is in the desert that we are healed and set free, and a month later, my wife asked me to leave my house.
And as soon as I began to reflect, by telling a little of my situation, to share with everyone, that when we turn away from God the old man or woman reappears, I remembered it's what Jesus our Master and Savior has said: "Watch and pray, that you enter not into temptation …" (Matthew 26:41).
Brothers, we are on this journey, and sanctification is on our way, because "without sanctification, we will not see God" (Hebrews 12: 14).
As Erin and Michele guide us in their books and lives, being witnesses and being letters to us, we have to spend a lot of time with Him. Because that's when Old man and woman will die. And to make us new men and women who will be the true worshipers in spirit and truth, be sure to read John 4: 21-23.
What struck me on this new journey, which the LORD spoke to my heart in September, "Roberto, you never loved Me in the first place." And today I see that this is the root of our falls and all our sins. We have to love HIM first in everything.
Dear Ones, the Lord will do everything to draw our attention to HIM, because we are to love HIM above all else, HE Himself will say this, it does not leave my mouth and neither does anyone's mouth, it is God Himself speaking to all of us that we are HIS. HE Himself says "… I am a jealous God …" (Exodus 20: 5). Our Master says: "… your Father who is in heaven will give what is good to them that ask Him" (Matthew 7:11).
Brothers! Jesus will give you the prayers prayed in the Garden of Gethsemane. A prayer of agony, anguish, praise and surrender, for all that was coming. That's why we have to have our Gardens. I say Gardens in the plural because during the day we will have meetings with Him in these gardens throughout the day.
It is there, in our little corner of our prayer gardens that we are going to strengthen ourselves, that is where we cry, that is where we will leave our anguish, replacing it with joy and praise, that is where our victories are. Also and it is there we'll get close to HIM, which is more important than any pain or suffering we experience. It is to give Him our own life and our praise and to let everything be done to His will. And really leave your will for His, and start running the race with those of us who He's ask run. And there the intimacy is going to be made and create a more incredible relationship that the human being can have, it is in these gardens that the ground becomes sacred, where we will take the sandals off of pride, of selfishness, expose our miseries, poverty, and as human beings be in this place that our Beloved will see our soul and that which is hidden in our spirit. And there begin a beautiful work of sanctification and love, which only He can build.
And to find that little corner that Erin and Michele always talk about. Michele writes in her book Finding the Abundant Life - Chapter 1 - WHAT IS ABUNDANT LIFE? https://loveatlast.org/finding-the-abundant-life/chapter-1-what-is-the-abundant-life/ I will share this piece that was revealing to me. I, too, am in search of this abundant life that Michele writes about. Read here the passage that caught my attention:
The abundant life is one that is surrendered. Surrendered to all the wants that we think will make us happy and all the control that we think we need to have on our lives (and the lives of all the people around us). I, like you, thought that this was the life that I was living. I had made Jesus Lord of my life, but I never really contemplated finding the life that I was created for, which I am now finally living.
The first reason we are all created is to fellowship with God. When I began to yearn deep in my soul to walk with God in the "cool of the day" like Adam did, walk with God like Enoch did and see Him face to face as Moses did, I had no idea how to do it. So I asked God to show me how, since all wisdom is from above and He will give wisdom to anyone who asks.
In my search, my heart began to change toward what was motivating me to find out how to have this type of intimacy with the Lord. Instead of wanting it for what intimacy would do for me, I found that I soon wanted deep intimacy for Him, my Beloved. I wanted above all to be the woman He created me to be—His companion! I wanted to be so close that we could fellowship together and be as deeply in love with Him (because He deserved that) as He was with me.
Men, these gardens can be in your car, your room, the living room, the kitchen, your bathroom, the bus, the beach, the mountain, walking down the street, when you find yourself alone in the house or in the hotel, and anywhere! When you call upon Him, He will be there, and that place will be sacred and you will have to take off the sandals of your soul. AND THE GREATEST SACRED PLACE THAT HE WANTS TO HABIT IS OUR AND HIS HEART.
When the Lord saw that he came near to see, HE called TO him from the midst of the bush, "Moses, Moses!"
"Here I am!" he replied.
And God said, "Do not come near here; remove your sandals from your feet, for the place on which you are standing is holy ground." (Exodus 3:4,5).
~ Roberto "Yes! Yes! Yes!!"
Psalm 16:5 "Lord, my share of the inheritance and my cup, my fate is in your hands." (Ps 16.5)
~ Roberto "SIM! SIM! SIM!!!"
Salmos 16:5 "Senhor, tu és a minha porção e o meu cálice; és tu que garantes o meu futuro."