♕ Today's Promise: "You shall remember the Lord your God, for it is He who gives you power to get wealth, that He may confirm His covenant that He swore to your fathers, as it is this day." Deuteronomy 8:18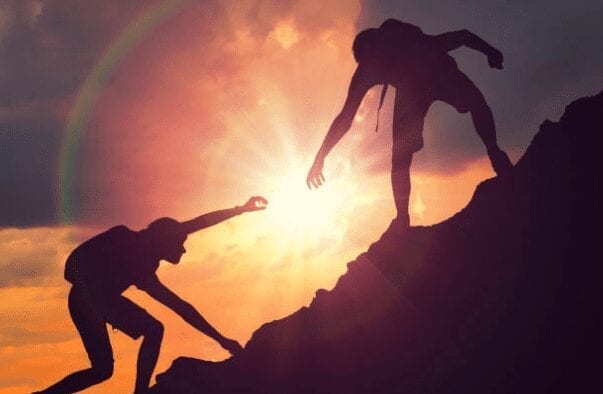 George Müller (1805-1898)
Müller is known as a prayer warrior who started orphanages and preached heavily about the need for missionaries around the world. In his lifetime his orphanage in England took care of more than 10,000 children. He was instrumental in promoting the idea of "faith missions." This is where missionaries are not supported by a denomination but by individuals and churches. He believed in never asking anyone for support but trusting God to lay it on the person's heart to support the need.
"There never was a time when we had no wholesome meal. During all these years I have been enabled to trust in the living God alone…No man can ever say I asked him for a penny. We have no committees, no collectors, no voting, and no endowment. All has come in answer to believing prayer. God has many ways of moving the hearts of men to help us, all over the world. While I am praying, He speaks to one and another on this continent and on that to send us help." – George Müller
Whereas some people believe that you're not relying on God if you ask others for money, Muller gladly accepted people's help, though he never told anyone that he was in need. You can trust in the Lord to provide for you when you ask in faith, because if the Lord has called you into ministry, then He will give you resources and a way for you to go overseas. When you get to the mission field, you'll be able to look back and say, "Wow, look at what God has done."
"You shall remember the Lord your God, for it is He who gives you power to get wealth, that He may confirm His covenant that He swore to your fathers, as it is this day." Deuteronomy 8:18
By trusting in God, you could have amazing testimonies of faith and be able to share the gospel with people in a much more effective way. Living by faith will not only stretch you in ways you can't imagine but asking in faith will produce even greater testimonies of God's faithfulness in answering prayer.
"And whatever you ask in prayer, you will receive, if you have faith." Matthew 21:22
One example of this miraculous provision was a day at one of his orphanage's where the food had run out. In the morning, the children came and sat at the table, and just as they finished prayer, there came a knock on the door with food for that very breakfast. At the age of 70, Mueller began traveling as a missionary, which he continued to do for another 17 years. George Muller's life is a testimony of miraculous provision and miracles fueled by a powerful lifestyle of prayer.
The Promise is Yours to Carry
Our beloved, along this journey you will have many people join you. You might even change ministries, according to how God guides your steps. You will hear different things even from Christians, people will give you a word and then they will forget when you remind them. You will disclose your dreams to people, and then after a while they will forget when you remind them. At the end of the day, you are the one carrying the promise of what God has for you. Others may fall away, you must remain.
I do not know how he has spoken to you or told you what his plans are. But you must stay the course. The promise is yours to carry. David carried the anointing for 15 years; Joseph carried the promise of being a leader for more than 13 years. He must have told many people along the way starting with his dear father Jacob. Even his father Jacob did not have a clue what was going on. It was up to Joseph to hang on and live out what the Lord had for him.
Genesis 35: 5-10.
Joseph had a dream, and when he told it to his brothers, they hated him all the more. He said to them, "Listen to this dream I had: We were binding sheaves of grain out in the field when suddenly my sheaf rose and stood upright, while your sheaves gathered around mine and bowed down to it."
His brothers said to him, "Do you intend to reign over us? Will you actually rule us?" And they hated him all the more because of his dream and what he had said. Then he had another dream, and he told it to his brothers. "Listen," he said, "I had another dream, and this time the sun and moon and eleven stars were bowing down to me."
 When he told his father as well as his brothers, his father rebuked him and said, "What is this dream you had? Will your mother and I and your brothers actually come and bow down to the ground before you?"  His brothers were jealous of him, but his father kept the matter in mind.
I recently met a brother who chose to share the dreams God was giving him.  These were of restoration and repentance of his wife and family. These dreams were repetitive and even though he could witness to others about these dreams the fact that they were so scarily accurate, and were coming true most people dismissed them, ignored their significance, and told him to move on.
Even when reminded his children of these dreams and the promises they held, life had carried on for them and they had forgotten. Everybody forgot and moved on within the first year. He was left carrying the promise. Brother the promise is yours to carry.
Genesis 41; 41-43
So, Pharaoh said to Joseph, "I hereby put you in charge of the whole land of Egypt." Then Pharaoh took his signet ring from his finger and put it on Joseph's finger. He dressed him in robes of fine linen and put a gold chain around his neck. He had him ride in a chariot as his second-in-command, and people shouted before him, "Make way!" Thus, he put him in charge of the whole land of Egypt.
It is estimated that between these five chapters there is 13 years. Through 13 years of carrying a promise bad things kept happening to Joseph, he kept being good, more bad things kept happening! He remained faithful.  He got put in charge of the house, the mistress wanted to sleep with him. He does the right thing; he winds up in jail. When in jail, he interprets the dreams for the other prisoners, while they forget about him.
God does not let go and neither should you.
~ Tad in Australia