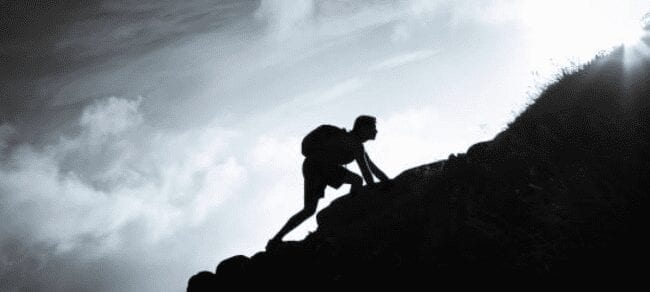 Dear Brother,
I heard it preached that is there are three phases the children of Egypt had when they were on their journey going to the promised land. These are the same three phases that you may relate to when going through your restoration journey and even life. I would love to share them with you. They are:
Phase 1. God brought them out of darkness/bondage. After years of being under slavery, the Lord sent Moses. He broke the chains and let the powerful oppressors know that they had to let His people go. In the same way, the Lord has brought you out of darkness and into the light. He has used His Word and this Ministry to give you knowledge so that you are not in darkness anymore; He set this time apart for you and Him. He set this time to align you with the plan He has for you. Like me, you may have tried to figure things out on you own as I did; tried to do life and marriage without Him and not excelled. But now, He wants you, so that He can change how you have been doing life, looking at things so that you and He are one.
Psalm 16:7-8
I will praise the Lord, who counsels me;
even at night my heart instructs me.
I keep my eyes always on the Lord.
With him at my right hand, I will not be shaken.
Hosea 4:6
My people are destroyed from lack of knowledge.
"Because you have rejected knowledge,
I also reject you as my priests; because you have ignored the law of your God,
I also will ignore your children.
Phase 2. God led them out into the wilderness with a fire and cloudy pillar, providing for them and nourishing them. He parted the Red Sea for them. This is the part where are you have to be faithful against all trials because according to some writers only one in 1 million made it from Egypt to the Promised Land. Faithlessness, complaining and sin finished off their promise. Be wary as you journey, you are called to be part of the one in a million that make it to your Promised Land. You must be like Joshua or Caleb who saw what the Lord will do and not the huge obstacles.
Phase 3. God prepared them to start taking ground. The Israelites started to grow as a nation expanding their territory. This is the final part of their journey. He prepared their hands for war and even won their battles. Even though the Lord had said He would win their battles, they still had to turn up on the battlefield. They did not remain in their camps or in bed. In the same way, the Lord will fight for you if you put in effort and live out what you are praying for by faith. Whatever the past years have stolen from you, bad health, strained relationships, financial ruin or even shame, the Lord will prepare you to take back these areas. Through faith, through prayer, by speaking out prophetically you will get back what the devil and sin stole from you.
Psalm 20: 1-9
May the Lord answer you when you are in distress;
may the name of the God of Jacob protect you.
May he send you help from the sanctuary
and grant you support from Zion.
May he remember all your sacrifices
and accept your burnt offerings.
May he give you the desire of your heart
and make all your plans succeed.
May we shout for joy over your victory
and lift up our banners in the name of our God.
May the Lord grant all your requests.
Now this I know: The Lord gives victory to his anointed.
He answers him from his heavenly sanctuary
with the victorious power of his right hand.
Some trust in chariots and some in horses,
but we trust in the name of the Lord our God.
They are brought to their knees and fall,
but we rise up and stand firm.
Lord, give victory to the king!
Answer us when we call!
So, wherever you are in your journey please try and remember this: the Lord will you do the same things with you and for you. He will break your bondages, He will set you free. He will lead you and provide for you, and then He will prepare you to take ground—and He will go before you.