PRINCÍP # 1: Boh Ťa CHCE Požehnať!
Izaiáš 30,18—
"A preto PÁN čaká, aby sa zľutoval nad vami, a preto sa dvíha, aby vás omilostil, veď Bohom pravdy je PÁN, blažení všetci, čo dúfajú v Neho."
Pán čaká a túži požehnať úplne každému, kto túži po Ňom. Je Jeho povahou CHCIEŤ nás požehnať!
Keď vidí našu pokoru, chce nás POVÝŠIŤ!
Keď nás vidí dávať, chce nám DAŤ!
Keď vidí naše slzy, chce nás UPOKOJIŤ!
Keď nás vidí bojovať, chce nám POMÔCŤ!
Bohužiaľ, som presvedčená, že až príliš často počúvame svet (ktorý pochybuje o Bohu a určite nemá potuchy, že Pán je milostivý), takže niekedy "cítime", že On sa stráni od našich potrieb alebo túžob. Taktiež počúvame nepriateľa, ktorý nás núti "pochybovať", či sa o nás vôbec Boh stará.
Dokonca aj kresťania, ktorí milujú Pána, stále spochybňujú Božiu ochotu alebo túžbu dať im túžby ich srdca, i keď Jeho Slovo to hovorí jasne.
Žalm 37,4—
"Hľadaj radosť v Pánovi a dá ti, za čím túži tvoje srdce."
Takže, pravda je—Boh chce požehnať každého z nás, nielen tento rok, ale celý život! Sľubuje tiež, že uspokojí KAŽDÚ z tvojich potrieb a dokonca aj mnoho alebo väčšinu tvojich túžob. On chce požehnať KAŽDÉHO a každého jedného z vás obnoveným manželstvom—o tom NIKDY nepochybuj—znamená to však, byť Ním predtým obnovený.
Dobre, takže by som mohla pokračovať, ale namiesto toho by som chcela, aby sa každý z nás zastavil na "Selah". Zastav sa teraz a premýšľaj o tom, čo som práve povedala a čo povedal On Jeho vlastnými slovami. A počas tohto nadchádzajúceho týždňa ťa chcem povzbudiť, aby si premýšľal a rozjímal o tomto jednom princípe.
Pán čaká a túži požehnať každému, kto túži po Ňom. Je Jeho povahou, CHCIEŤ nás požehnať!
Budúci týždeň sa pozrieme na to, prečo je príliš veľa veriacich, ktorí nie sú požehnaní, zatiaľ čo sú aj ostatní veriaci, ktorí sa zdajú byť požehnaní tak, že to nemôžu obsiahnuť.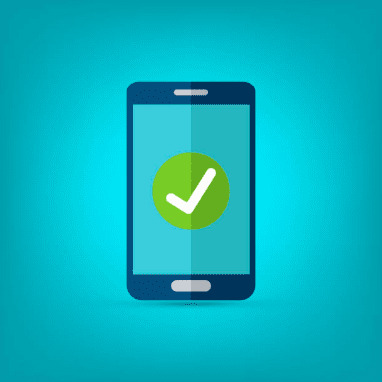 Ak máš svedectvo alebo chválu o odkaze z tohto týždňa a rád by si sa o ňu podelil, prosíme, nájdi si čas KLIKNÚŤ SEM a ODOŠLI Chválu.