.
Chapter 9 "Blessed Are the Meek"
"Blessed are the meek,
For they shall inherit the earth."
—Matthew 5:5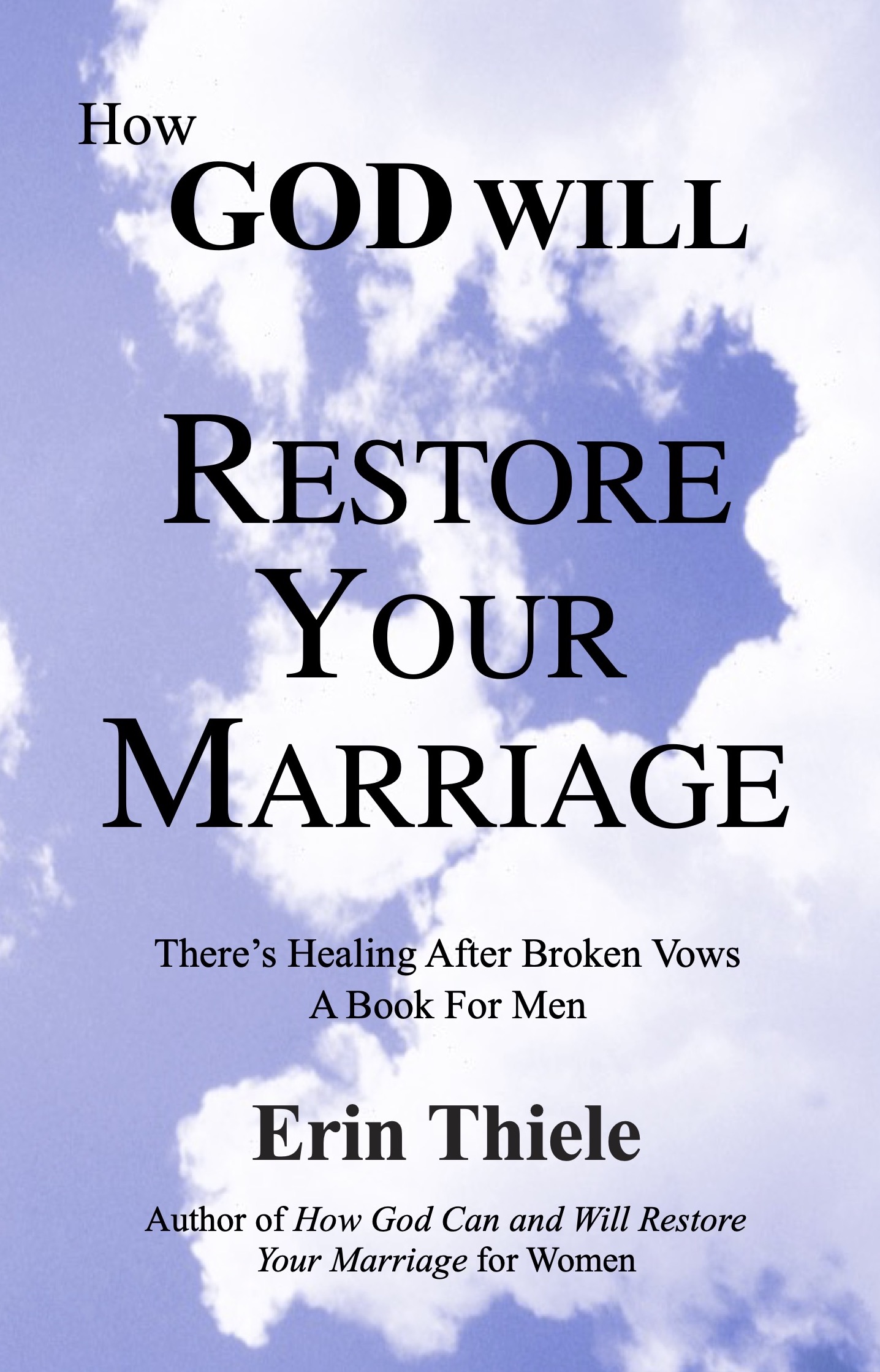 Meek is often regarded as weak. Yet Jesus told us "Blessed are the Meek"! The Webster's definition of meek is humbly submissive. In the concordance meek is defined as gentle, humble, teachable and trainable.
Sadly, husbands deal with their wives basically in one of two ways: they either treat them apathetically or they use the "tough love" approach. In this lesson we will search God's Word to find out the truth regarding love, humility, forgiveness and meekness.
True Love
Love is patient. God gives us a description of love. See if you can find the word "tough" or any word even remotely similar. "Love is patient, love is kind, and is not jealous; love does not brag and is not arrogant, does not act unbecomingly; it does not seek its own, is not provoked, does not take into account a wrong suffered, does not rejoice in unrighteousness, but rejoices with the truth; bears all things, believes all things, hopes all things, endures all things. Love never fails.... " 1Cor. 13:4-8.
I command you. Another very popular statement in the church today is "love is a choice." When Erin heard this, it was right at the time that she felt that she no longer wanted to love me; thankfully, she sought the Bible. Did God really say that she could "choose" to love me? Or, as she found out, that God commands us to love, as a follower of Christ? "This I command you, that you love one another." John 15:17. When ministering to others we tell those who don't want to love their unlovable spouse, "You do have a "choice": to obey His command or not."
Do good, bless, or pray for. Sometimes when our wife acts in an inappropriate way, especially if she pushes or manipulates us, we feel the need to "put her in her place". This is not the time to show her love, or is it? "But I say to you who hear, love your enemies, do good to those who hate you, bless those who curse you, pray for those who mistreat you." Luke 6:27-28. The Lord gave us only three choices when dealing with those we would rather be tough with: do good, bless, or pray for them.
Love your enemies. In this passage, God is even clearer. "But I say to you, love your enemies, and pray for those who persecute you...for if you love those who love you, what reward have you? Do not even the tax- gatherers do the same?" Matt. 5:44-46.
Overcome evil with good. "Rejoicing in hope, persevering in tribulation, devoted to prayer. Bless those who persecute you; bless and curse not. Never pay back evil for evil to anyone. Never take your own revenge, beloved, but leave room for the wrath of God, for it is written, 'Vengeance is Mine, I will repay,' says the Lord. But if your enemy is hungry, feed him, and if thirsty, give him a drink; for in doing so you will heap burning coals upon his head. Do not be overcome by evil, but overcome evil with good." Rom. 12:19.
Kept entrusting Himself. When you feel like lashing back at your wife and you don't, it can be very frustrating. Read God's explanation... "For you have been called for this purpose, since Christ also suffered for you, leaving you an example for you to follow in His steps…and while being reviled, He did not revile in return; while suffering, He uttered no threats, but kept entrusting Himself to Him [God] who judges righteously." 1Pet. 2:21-23.
They shall inherit the earth. If you don't take a "tough stand," others may call you a "wimp." However, let me remind you whom Jesus said are "blessed." "Blessed are the meek, for they shall inherit the earth." Matt. 5:5.
You may not do the things that you please. When you have an impulse to do or say something to your wife that is anything but meek and loving, then you are walking in the flesh and are not walking in the Spirit. "But I say, walk in the Spirit, and you will not carry out the desire of the flesh. For the flesh sets its desire against the Spirit, and the Spirit against the flesh; for these are in opposition to one another, so that you may not do the things that you please. But the fruit of the Spirit is love, joy, peace, patience, kindness, goodness, faithfulness, gentleness, self-control." Gal. 5:16–23.
It's the kindness of God. Satan tries to deceive us into believing that confronting, being unkind and firm, will turn the other person around. If that worked, why would God use kindness to draw us to repentance? Sinners do not go to the altar to accept the Lord because they think that they are going to be criticized or chastised, do they? "Or do you think lightly of the riches of His kindness and forbearance and patience, not knowing that the kindness of God leads you to repentance?" Rom. 2:4.
Ministry of reconciliation. "Now all these things are from God, who reconciled us to Himself through Christ, and gave us the ministry of reconciliation, namely, that God was in Christ reconciling the world to Himself, not counting their trespasses against them, and He has committed to us the word of reconciliation. Therefore, we are ambassadors for Christ, as though God were entreating through us; we beg you on behalf of Christ, be reconciled to God." 2Cor. 5:18-20.
You who are spiritual. This Scripture is the measuring stick for our spirituality. Are you able to restore your wife in a spirit of gentleness? "Brethren, even if a man is caught in any trespass, you who are spiritual, restore such a one in a spirit of gentleness; each one looking to yourself, lest you too be tempted. Bear one another's burdens, and thus fulfill the law of Christ." Gal. 6:1-2. This Scripture warns us to be gentle toward others when they have sinned against us or we will be tempted in the same trespass.
Doers of the Word. It's important that we learn the truth and agree with what we see in Scripture, but we must not stop there: "But prove yourselves doers of the word, and not merely hearers who delude themselves…not having become a forgetful hearer but an effectual doer, this man shall be blessed in what he does." James. 1:22, 25. "Therefore, to him who knows the right thing to do, and does not do it, to him it is sin." James 4:17.
Forgiveness
Many men do not forgive their wives because they don't fully understand the grave consequences of their lack of forgiveness. Let's search the Scriptures to see what God says about forgiving others. Here are some questions we should ask:
Q. Why should I forgive?
Because God forgave us. "And be kind to one another, tender-hearted, forgiving each other, just as God in
Christ also has forgiven you." Eph. 4:32.
Because Jesus shed His blood. Jesus Christ shed His blood for the forgiveness of sins. "All things are cleansed with blood, and without the shedding of blood there is no forgiveness." Heb. 9:22. "For this is my blood of the covenant, which is poured out for many for forgiveness of sins." Matt. 26:28.
Comfort her. To relieve the offender's sorrow: "...You should rather forgive and comfort him, lest somehow such a one be overwhelmed by excessive sorrow. Wherefore I urge you to reaffirm your love for him." 2Cor. 2:7-8. This really goes against our grain; it's so easy attack and to try to find fault with our wife, isn't it?
Are we ignorant of his schemes? "For if indeed what I have forgiven...I did it for your sakes in the presence of Christ, in order that no advantage be taken of us by Satan; for we are not ignorant of his schemes." 2Cor. 2:10-11. Don't allow Satan to take advantage of either of you.
Forgive her from your heart. God said that He would not forgive us unless we are willing to forgive others. "For if you forgive men for their transgressions, your heavenly Father will also forgive you, but if you do not forgive men, then your Father will not forgive your transgressions." Matt. 6:14-15. (Read all of Matt. 18: 22-35.)
Q. But shouldn't the offender be sorry before I forgive?
Father forgive them. Those who crucified Jesus did not ask for forgiveness; nor were they sorry for what they were doing or what they had done. We as Christians are to follow Jesus' example. "Father forgive them, for they know not what they do." Luke 23:34 KJV. When Stephen was being stoned, he cried out just before he died, "Lord, do not hold this sin against them!" Acts 7:60.
Q. But how often does God expect me to forgive another?
Seventy times seven. When Peter asked how often he was to forgive his brother, Jesus said to him, "I do not say to you, up to seven times, but up to seventy times seven." Matt. 18:22.
Inherit a blessing. We are all aware of what a monetary inheritance is. Here is a Spiritual inheritance God has called us to: "Not returning evil for evil, or insult for insult, but giving a blessing instead; for you were called for the very purpose that you might inherit a blessing." 1Pet. 3:9. Those who have ears let them hear this call.
Forget it. Does forgiveness really mean that I forget that sin, even during an argument? "For I will forgive their iniquity, and their sin I will remember no more." Jer. 31:34. "As far as the east is from the west, so far has He removed our transgressions from us." Ps. 103:12. Do you bring up things from the past? Don't allow satan to use you to condemn your wife or others who have received forgiveness by bringing up things from their past. But you say your wife does it all the time? You take the lead, you are the man, you need to be her protector not her accuser!
Q. How can I forgive as God has asked me to do in His Word?
Who can forgive sins? Only God can help you to do it. You must humble yourself and ask Him to give you the grace. "Who can forgive sins but God alone?" Mark 2:7.
Grace to the humble. How do I get the grace I need? "God is opposed to the proud but gives grace to the humble. Humble yourselves therefore under the mighty hand of God that He may exalt you at the proper time." 1Pet. 5:5-6.
Humbled. How can I gain humility? "Because they had rebelled against the Words of God. And spurned the counsel of the Most High. Therefore He humbled their heart with labor; they stumbled and there was none to help. Then they cried out to the Lord in their trouble; He saved them out of their distresses." Ps. 107:11-13. "I humbled my soul with fasting; and my prayer kept returning to my bosom." Ps 35:13. Sometimes it could be through illness that he quiets and humbles you. Don't fight it – God is working!
Go your way first. When do I need to forgive those who have hurt me? Shouldn't I feel convicted of it first? "If therefore you are presenting your offering at the altar, and there remember that your brother has something against you, leave your offering there before the altar, and go your way; first be reconciled to your brother, and then come and present your offering." Matt. 5:23-24. If you have not forgiven another, especially your wife, you need to ask forgiveness.
Put away. Not forgiving someone causes bitterness. The definition of bitterness is "poisonous!" "Let all bitterness and wrath and anger...be put away from you." Eph 4:31. Not forgiving another eats at you, not the other person! "The heart knows its own bitterness." Prov. 14:10. "For He knows the secrets of the heart." Ps. 44:21.
A brother offended. When you go to reconcile with your wife (or another person), be sure that you follow Scriptural guidelines. You may have heard those who have said that things were actually worse when they did ask forgiveness or that it did no good. Be sure that you speak with humility and sincerity, because if you ask for another's forgiveness in the wrong way, you may re-offend them. "A brother offended is harder to be won than a strong city." Prov. 18:19.
I have sinned. The Prodigal Son prepared his words after his decision to return home, "I will get up and go to my father, and will say to him, 'Father I have sinned against heaven, and in your sight; I am no longer worthy to be called your son; make me as one of your hired men.' " Luke 15:18-19.
Every idle word. Your words must be carefully chosen. "Every idle word that men shall speak they shall give an account thereof in the day of judgment." Matt. 12:36. Try writing down what you are going to say, then read out loud what you have written, putting yourself in the other person's shoes and hearing it from their point of view. Did it sound accusing? If so, ask God to put the right words in your mouth.
Many words. "When there are many words, transgression is unavoidable." Prov. 10:19. "A babbling fool will be thrown down." Prov. 10:10. Only mention what you did, don't set the stage with something like, "When you did this and such and such, well then I…."
He uttered no threats. "Agree with thine adversary quickly, while thou art in the way with him…." Matt. 5:25 KJV. If the other person starts to lash out at you, do not open your mouth except to agree. "And while being reviled, He did not revile in return; while suffering He uttered no threats…." 1Pet. 2:23.
Sweet to the soul. Make your words sweet and kind. "Sweetness of speech adds persuasiveness." Prov. 16:21. "Pleasant words are a honeycomb, sweet to the soul and healing to the bones." Prov. 16:24.
Revealing his own mind. Some men who have been guilty of infidelity in their past run to their wives for the purpose of relieving their own feelings of guilt. Be very aware of your wife's pain that will follow your confession. Don't use the excuse of repentance to dump your guilt on her. "A fool does not delight in understanding, but only in revealing his own mind." Prov. 18:2.
Confesses and forsakes. Confess to another Christian man your sin of adultery and make yourself accountable to him. "He who conceals his transgressions will not prosper, but he who confesses and forsakes them will find compassion." Prov. 28:13. If you are quite sure your wife already knows, suspects, or has confronted you about this sin, by all means confess.
Disgraceful. Just be discreet and leave the details out! Some women, desperately trying to relieve their pain, beg their husbands for details. Some men are foolish enough to comply, only multiplying the offenses toward her. "…for it is disgraceful even to speak of the things which are done by them in secret." Eph. 5:12. Love her enough to protect her.
Not be blotted out. Be prepared to reap what you have sown by comforting her and holding her up in her pain. Don't lash back with "you don't forgive" if she hurts or grieves for a long time. It may take years, or a lifetime, for her to recover from the hurt. Don't let this discourage you, but rather use it for good with the mindset that this will give you more opportunity to minister to her with love and patience. "The one who commits adultery with a woman is lacking sense; He who would destroy himself does it. Wounds and disgrace he will find, and his reproach will not be blotted out." Prov. 6:32-33.
Personal Commitment: To desire and strive to be meek. "Based on what I have learned in Scripture, I commit to practicing everything I have learned by being quick to hear and slow to speak: to forgive those who have offended me and to do what I can to reconcile with those I have offended."
Testimony
When Debbie* first met her husband Matt*, her mother told her that there was no way he could ever lead her. Her mother said, "Debbie, you are much too stubborn and pigheaded."
But after many years of marriage, the opposite was true. Matt, though very kind, extremely gentle and meek, had gained Debbie's admiration and respect. She said, "I just do whatever he says because I want to – and even when I don't want to, I do it anyway!" Debbie's husband obviously has many of the qualities of Christ: meekness, gentleness and goodness.
Those who followed after our Lord did so because he demonstrated God's love. Matt too has gained a following: Debbie.
*Not their real names.
Please start a JOURNAL with the LORD in mind what you're learning each day for the next 30 days to "Restore Your Marriage."  
The more you pour your heart out into these forms, the more God and we can help you. These forms will also help you and your ePartner for accountability. CLICK HERE