.
Chapter 14 "Who is Without Sin?"
Adultery
Grounds for Forgiveness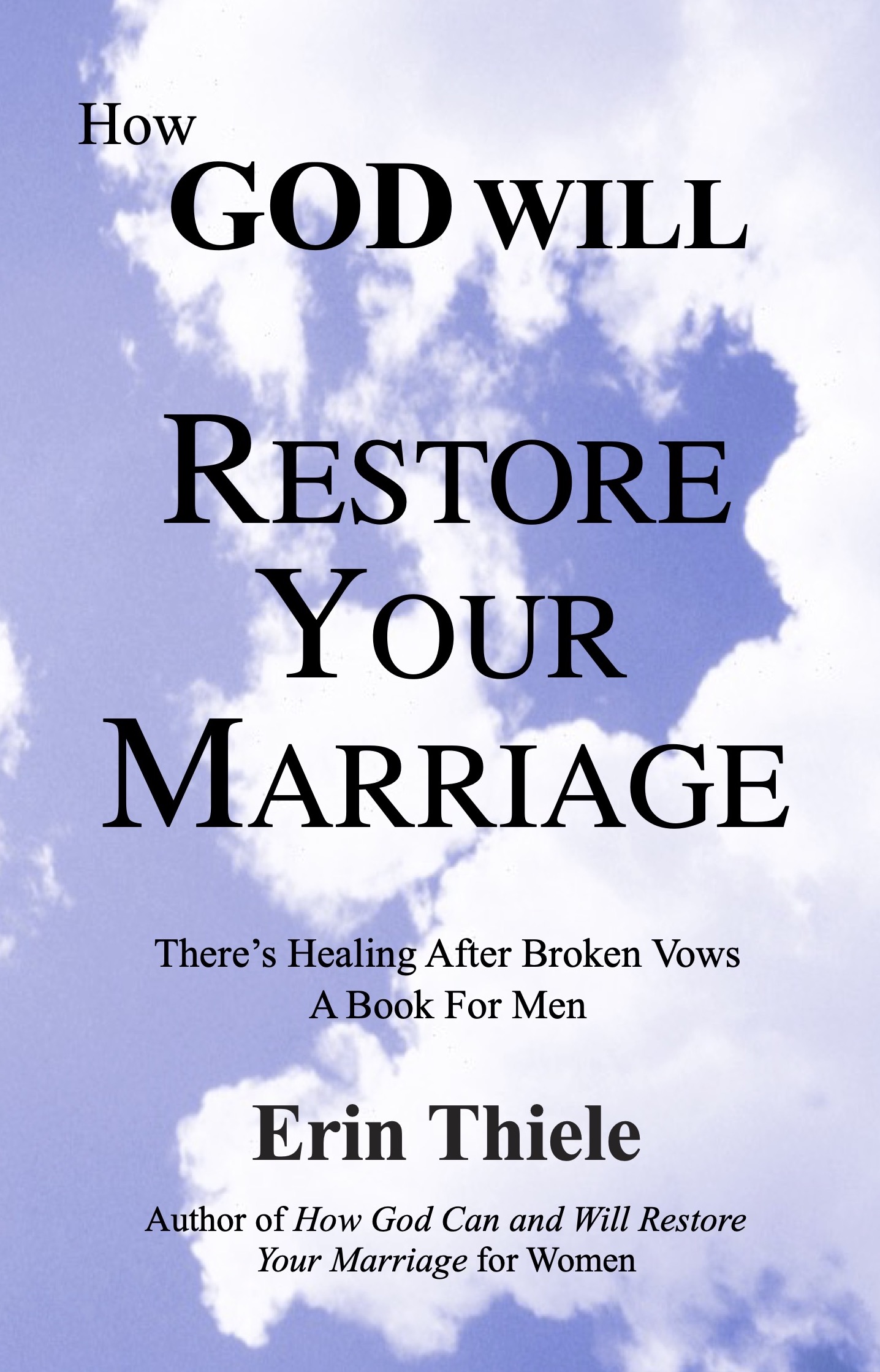 Note: This chapter is designed to minister to men whose wives are in adultery. If it is you who has committed adultery, please do not use this chapter to judge your wife's lack of forgiveness towards you!
Should adultery ever be forgiven? What did Jesus do? This is what He said to the woman caught in adultery: "Did no one condemn you? …Neither do I condemn you; go your way. From now on, sin no more." John 8:10-11.
Are you without sin, that you should cast the first stone at your wife? Jesus also said, to the people who wanted this woman found in adultery punished, "He who is without sin among you, cast the first stone." John 8:7. Are you without sin? "If we say that we have no sin, we are deceiving ourselves, and the truth is not in us." 1 John 1:8.
If you choose not to forgive her. What are the grave consequences of not forgiving? "But if you do not forgive men for their transgressions, your heavenly Father will not forgive your transgressions." Matt. 6:15.
When God refers to adulterers and fornicators, He says, "And such were some of you; but you were washed, but you were sanctified, but you were justified in the name of the Lord Jesus Christ and in the spirit of our God." 1Cor. 6:9-11. "For…the unbelieving wife is sanctified through her believing husband; for otherwise your children are unclean, but now they are holy." 1Cor. 7:14. Since you and your wife are one flesh, we, at Restore Ministries, suggest that you draw closer to God and allow Him to begin transforming you into His image. As you cleave to God, wonderful and amazing things will begin happening to your wife since you are one flesh!
But this is not the first time she has committed adultery! Let us remember what Jesus said to us when asked how often we are to forgive someone. "If he sins against you seven times a day, and returns to you seven times, saying 'I repent,' forgive him." Luke 17:4.
But she hasn't repented! As Jesus hung on the cross for your sins, He cried out, "Father forgive them, for they know not what they do." Luke 23:34. Will you demand from your wife what Jesus, though completely innocent, did not demand from those persecuting him?
"Don't be overcome with evil, but overcome evil with good." God specifically asked His prophet Hosea to remarry his wife, Gomer, even after she was blatantly unfaithful to him. "…for she is not my wife, and I am not her husband…." "…then she will say, 'I will go back to my first husband, for it was better for me then than now.' " "Then the Lord said to me (Hosea), 'Go again, love a woman who is loved by her husband, yet an adulteress…' " Hosea 2:2, 2:7, 3:1 God used the story of Hosea and Gomer to show His commitment to His own bride, the Church.
Was lost. "And the older son said to his father 'But when this son of yours came, who devoured your wealth with harlots, you killed the fatted calf for him.' " Luke 15:30. The father responded to his older son, "But we had to be merry and rejoice, for this brother of yours was dead and has begun to live, and was lost and has been found." Luke 15:32.
Can I ever trust her again? God said to trust Him, and then you will be blessed with a faithful wife. "…Cursed is the man who trusts mankind and makes flesh his strength… Blessed is the man who trusts in the Lord and whose trust is the Lord." Jer.17:5,7.
How can I help my wife? Help your wife by forgiving her, by loving her, and by praying for her. "Keep watching and praying, that you may not come into temptation; the spirit is willing, but the flesh is weak." Mark 14:38. Every one who allowed God to turn the heart of their spouse testifies that God removed their spouses yearning for another. God may bring other tests into our lives to be sure, but not adultery. When God heals, it is finished. It is a complete healing and deliverance from adultery. But, remember, if you sow in the flesh, you will reap in the flesh. Men, if you coerce or entice your wife to return home, you will reap consequences. Learn to wait. When it is the blessing of the Lord, He will add no sorrow to it! (Prov. 10:22)
What does His Word say we are to do (or not do) if our wife is in adultery?
We are not to flatter. We are, instead, to edify. "A man who flatters his neighbor is spreading a net for his steps." Prov. 29:5. "Let no unwholesome word proceed out of your mouth, but only such a word as is good for edification." Eph. 4:29. While you are busy tearing your wife down and trying to hurt her, the OM is building her up. While you were disagreeing with your wife, the OM was agreeing with her. You MUST edify your wife.
What, you may ask, is the difference between flattering and edifying? When someone flatters, their purpose or motivation is to gain some benefit from their statement(s). One who has chosen to edify, or build up another, is giving from their heart and expecting nothing in return. Two men can be saying the same thing, yet their motives can be very different.
God may bring on His wrath, if YOU walk in humility. "Therefore consider the members of your earthly body as dead to immorality, impurity, passion, evil desire, and greed, which amounts to idolatry. For on account of these things the wrath of God will come." Col. 3:5-6. "For we know Him who said, 'Vengeance is mine, I will repay,' and again, 'The Lord will judge His people.' It is a terrifying thing to fall into the hands of the living God." Hebrew 10:30-31.
Again, if you haven't forgiven, you may be joyful about the "wrath from God." This, too, is dangerous. "Do not rejoice when your enemy falls, and do not let your heart be glad when he stumbles; lest the LORD see it and be displeased, And He turn away His anger from him." Prov. 24:18.
Do not be deceived into thinking that you need to look into what your wife is doing. "For nothing is hidden that shall not become evident, nor anything secret that shall not be known and come to light." Luke 8:17. "For it is disgraceful even to speak of the things which are done by them in secret." Eph. 5:12. (The testimonies of those who did spy or investigate are tragic. Please don't make the same mistake!)
The Adulterer and the Adulteress
She does not know it. "She does not ponder the path of life; her ways are unstable, she does not know it." Prov. 5:3-6. Do not expect your wife to act logically or listen to reason if she is in adultery. The very worst thing you can do is to try to talk to her about her situation. And the second worst thing is to seem baffled by how she is acting or what she is doing. Helping you understand this tragic situation is why we have put this chapter in the book. This is a spiritual battle, so fight it spiritually by no longer perishing for a lack of knowledge.
The adulteress is out of the home! "A woman comes to meet him, dressed as a harlot and cunning of heart, she is boisterous and rebellious; her feet do not remain at home." Prov. 7:5. Please read Lesson 13 "Provide for His Own" in A Wise Man, our manual for men. It answers many of the questions you may be asking yourself now like: Could my wife's "career" outside the home have been part of the cause of our home crumbling? Why did I allow or encourage my wife to help me provide? Now she has her own money, her own friends, and her own life! "But if anyone does not provide for his own, and especially for those of his household, he has denied the faith, and is worse than an unbeliever." 1Tim. 5:8. You must claim His promise: "And my God shall supply all your needs according to His riches in glory in Christ Jesus." Phil. 4:19.
The adulteress is deceived into thinking that she has done nothing wrong. "This is the way of an adulterous woman: she eats and wipes her mouth, and says, 'I have done nothing wrong.' " Prov. 30:20. If you desire your wife to return to you, follow these guidelines. "Or do you think lightly of the riches of His kindness and forbearance and patience, not knowing that the kindness of God leads you to repentance?" Rom. 2:4. Show your wife kindness, not condemnation or criticism. Make sure that she KNOWS that you take the full responsibility for her adultery, just as Jesus takes the full responsibility for our sins. Then nail her sins to the cross of Jesus and walk in the love and forgiveness that will annihilate the enemy and his schemes!
This is a Spiritual battle. It must be fought and won in the Spirit. Please reread Chapter 15 "Weapons of Our Warfare" to understand more about Spiritual Warfare. We also have examples of prayers in Chapter 17 that work mightily against adultery. Always ignore and resist the temptation to fight in the flesh, either viciously or enticingly. Books, talk shows, and well-meaning friends may try to sway you to either administer the "tough-love" approach, which will lead to even more hurt and a complete disaster of your restoration, or to be more romantic or seductive to win her back. Neither of these is the cause nor the solution to this sin. It is a Spiritual Battle. It must be fought and won in the Spirit. Love, as described in 1 Corinthians chapter 13, is always the right response!
Once your wife shows you that she feels she is able to trust you (because she knows that you are not going to try to make her to come back, but that you have let her go) then it is time to allure her as it describes in the book of Hosea. If you want a good teaching on this topic, the Q&A video "Alluring and Unconditional Love" has helped many who are now restored.
By agreement. Many ask what they should do if their unfaithful wives approach them for physical intimacy. "But because of immoralities, let each man have his own wife, and let each woman have her own husband. Let the husband fulfill his duty to his wife, and likewise also the wife to her husband. The wife does not have authority over her own body, but the husband does; and likewise also the husband does not have authority over his own body, but the wife does. Stop depriving one another, except by agreement for a time that you may devote yourselves to prayer, and come together again lest Satan tempt you because of your lack of self- control." 1Cor. 7:2-5.
This verse clearly covers those who are still legally married. If a divorce has taken place, give no appearance of evil. This is the time that you must abstain from intimacy even if she pursues you.
Personal Commitment: To forgive. "Based on what I have learned in Scripture, I commit to trusting the Lord and refuse to fight in the flesh. I will continue to forgive my wife daily and forgive all others who have been or are currently involved. I will stay meek as I walk in a spirit of forgiveness."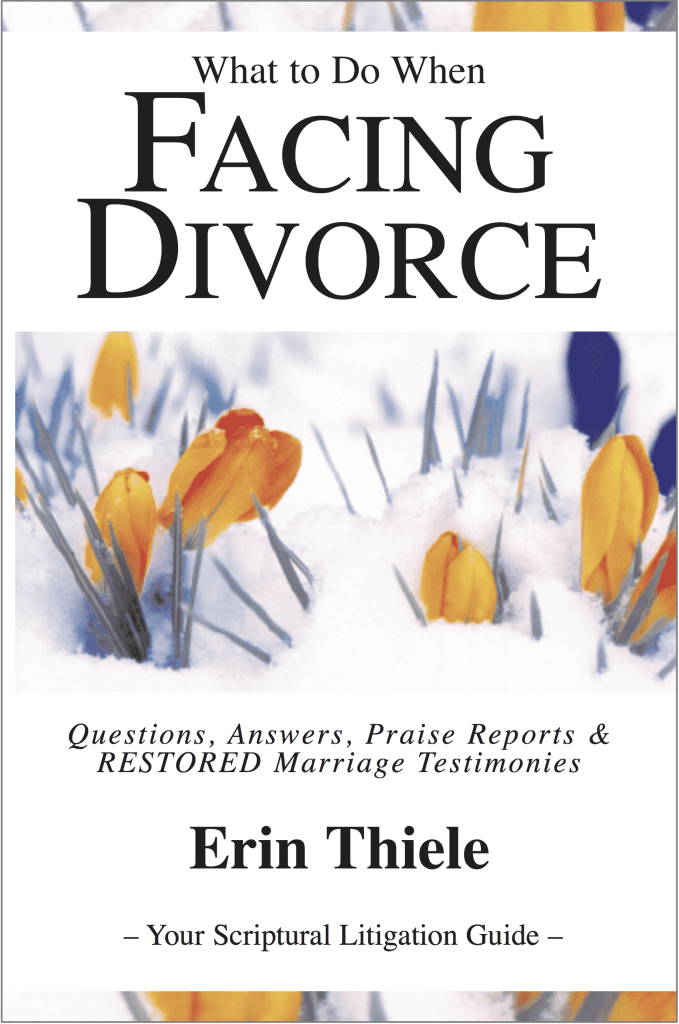 BONUS 
What to Do When Facing Divorce
CLICK HERE to read the book for FREE
then...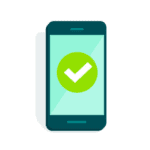 Please start a JOURNAL with the LORD in mind what you're learning each day for the next 30 days to "Restore Your Marriage."  
The more you pour your heart out into these forms, the more God and we can help you. These forms will also help you and your ePartner for accountability. CLICK HERE