How to be BLESSED and how to BLESS your entire family!!
His Promise: "How blessed is the man whose delight is in the law of the Lord, and in His law, he meditates day and night. He will be like a tree firmly planted by streams of water, Which yields its fruit in its season And its leaf does not wither; and in whatever [YOU do, YOU prosper.]" Psalm 1:2-3 "PS123"
Forget what most Christians set out to do—reading through the Bible in a YEAR—when YOU can easily read through the entire Bible in just 48 to 96 days—by simply listening and reading along! SET the example for your wife, your sons and your daughter!!
★★★★★
Does this mean I'll read the entire Bible in a YEAR?
No, we encourage you to read along as He leads you. Invite friends and create a PS123 Group to encourage and strengthen your relationship with GOD while dispelling the many lies associated with reading through your Bible. Why chop up the Bible by reading a few verses at a time when you can simply breeze through the Bible—with a far greater understanding of the Bible as a WHOLE ENTIRE book—by simply listening and reading along!
Your PS123 Telegram Group is also a fantastic place to gather and share PRAISE along with special verses that have personally touched you—to encourage the other men (why not your sons: Godson, nephew, neighbor, coworker) to continue breezing through the Bible, God's Word, with HIM guiding each of you.
All of us who've read through the Bible started with just 5 min each morning and evening, which does mean it would be an entire year to read through the Bible. However, almost all of us have discovered that He led us to slowly increase our time each morning and evening—and as Erin shares (below)—this means going through the entire Bible in just weeks or a few months. By SIMPLY replacing your 30 minutes scrolling through social media and maybe another television show you really don't particularly like AND should fast from—just imagine the feeling you'll have by spending this much time with His healing Words washing over you!
Washed with the Water of His Word
"So that He might sanctify, having been cleansed by the washing of water with the Word"
What's most IMPORTANT is that you allow HIM TO LEAD you and not set any rules or "religious" regimes—so you continually increase your intimacy with HIM and a truer understanding of His Word.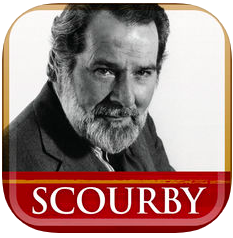 ☊ Listen to Erin share how the Lord led her to use this method of listening and while reading along, then later how her husband Dan used it to Spiritually lead his family every morning and evening.
On their farm, that you can share with your younger children in Macy's Barn Cat and Horses Hoped For, their entire family of 9 would gather to listen and follow along in their Bibles as Alexander Scourby "Read through the Bible" sowing a love for His Word into the hearts of their 7 children.
☊ Listen as Yvonne shares how she began PS123 with her two children and how she set up the YouVersion app for her mother-in-law—and her plans to create their own WhatsApp PS123 for 3 Generations!!
Begin using this method yourself, and then with your children WHILE your children are with you—so that when your wife returns and witnesses her family, she will not just join in, but hear how her entire family is eager to have YOU take your rightful place as your family's Spiritual Leader.
*YouVersion is where we Invest and sow RMI's Partner Tithe and Offering.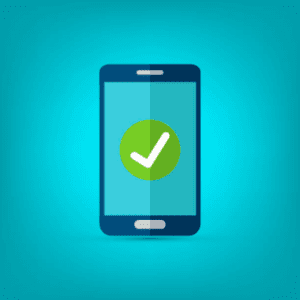 If you have a testimony or a praise report about this week's message that you would like to share, please take a moment to CLICK HERE to submit your Praise Report.