1 Corinthians 9:24 says—
"Do you not know that those who run in a race all run, 
but only one receives the prize? 
Run in such a way that you may win."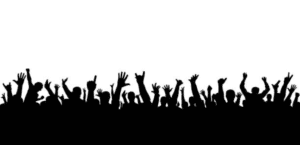 .


• unless YOU run the race and
• you fill out the lesson forms and 
• you journal what you've learned—
don't expect to win the prize waving your testimony.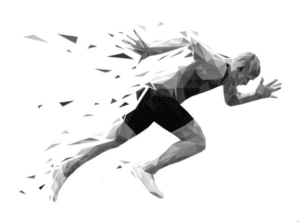 Over 90% of men who fill out the lesson form application SAY they will be filling out the forms, but don't—which accounts for why so few men later send us their RESTORED Marriage Testimony. We are hoping to change that.
Ecclesiastes 5:4-5 NIV says—
"When you make a vow to God, do not delay to fulfill it. He has no pleasure in fools; fulfill your vow. It is better not to make a vow than to make one and not fulfill it."
Ecclesiastes 5:4-5 Message says—
"When you tell God you'll do something, do it—now. God takes no pleasure in foolish gabble. Vow it, then do it. Far better not to vow in the first place than to vow and not pay up."
Life CHANGING
Even if you said you couldn't fill out the forms, due to how busy your life is, maybe you should reconsider, and instead SG "seek God" for wisdom in order to take your Restoration Journey seriously. What else is more important that your life CHANGING and getting on that Narrow Road that leads to life?
"Enter through the narrow gate; for the gate is wide and the way is broad that leads to destruction, and there are many who enter through it. For the gate is small and the way is narrow that leads to life, and there are few who find it."
And once you open the narrow gate, then run!
Hebrews 12:1 says—
"Therefore, since we have so great a cloud of witnesses surrounding us, let us also lay aside every encumbrance, and the sin which so easily entangles us, and let us run with endurance the race that is set before us…." 
Romans 13:12 says—
"The night is almost gone, and the day is at hand. Let us therefore lay aside the deeds of darkness and put on the armor of light." 
"I call heaven and earth to witness against you today, that I have set before you life and death, the blessing and the curse. So choose life in order that you may live, you and your descendants."
Don't fool yourself into thinking you can simply READ the lessons without PARTICIPATING and then win the prize—you need to DO the lessons—pouring out your heart. 
James 1:23-24 says—
"For if anyone is a hearer of the Word and not a doer, he is like a man who looks at his natural face in a mirror; But one who looks intently at the perfect law, the law of liberty, and abides by it, not having become a forgetful hearer but an effectual doer, this man shall be blessed in what he does."  
With the Lord's help, that begins EARLY each day with your time alone with Him, commit to this statement:
Philippians 3:12-14 says—
"Not that I have already obtained it or have already become perfect, but I press on so that I may lay hold of that for which also I was laid hold of by Christ Jesus. Brethren, I do not regard myself as having laid hold of it yet; but one thing I do: forgetting what lies behind and reaching forward to what lies ahead, I press on forward toward the goal for the PRIZE of the upward call of God in Christ Jesus." 
When you're enrolled in any college course, to complete it you're required to turn in your assignments and later take a quiz or test. 
Our Courses are no different. 
If you don't submit your assignments, you can't really think you're completing the course, right?
"I have fought the good fight, I have finished the course, I have kept the faith, in the future there is laid up for me the crown of righteousness" my restored marriage!