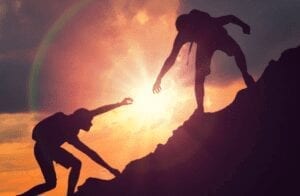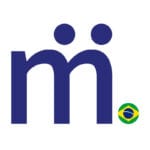 Atenção: Homens que falam português

Por favor, use o Translate >> (tradutor) para ler o encouragemento do Patrick desta semana. Obrigado!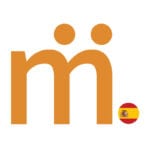 Atención: Hombre de habla hispana.
Favor usar el Translate >> (Traductor) para leer el mensaje de Animo de Roberto de esta semana. Gracias!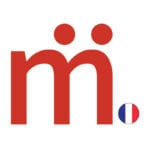 Attention : Hommes Francophones
Veuillez utiliser le Translate >> (Traducteur) pour lire cet Encouragement hebdomadaire de Roberto. Merci!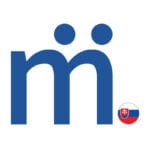 Pozor : Slovensky Hovoriaci
Muži 
Prosíme použite Translate>> (Prekladač) a prečítajte si tohto týždňové Povzbudenie od Roberta. Ďakujeme!
Dear Brother,
At RMI we often say that this time of your marriage restoration journey is first about you and the Lord. Then while you are seeking Him first, He will restore other parts of your life such as your marriage. He is the One who will make all the rough places smooth. He will help you become transformed so that you see yourself as the Lord sees you, through His Son: ransomed, healed, restored, forgiven.
Romans 12:2 English Standard Version (ESV)
Do not be conformed to this world, but be transformed by the renewal of your mind, that by testing you may discern what is the will of God, what is good and acceptable and perfect.
So how will you bring about this transformation if you have not already started? I am talking about getting your relationship with Him back on track or going deeper if you already have a relationship with Him. This change begins with the process of submitting oneself to God. This occurs most directly in a posture of repentance. When you read the Word of God and realize the ways that you have not honored God and have failed to fulfill His creeds and commandments, there are many possible responses. The response that is desired by God is one of repentance; deep sorrow, regret all sin and wrongdoing.
There is help for your transformation. Once we turn to Him and are in a relationship with Him, He sends His Holy Spirit to our aid. This relationship is crucial to your transformation. I want to hear your testimonies saying that now you live with Him, speak to Him daily as your Heavenly Father. That you relate to the Lord as the eldest Brother in our Christian family.  When I see this is the life you are living now, I have faith that the miracle is coming. It is such an encouragement to me when I read these praise reports of the Lord making rough places smooth because I know transformation is underway and your miracle is near.
2 Corinthians 3:18 English Standard Version (ESV)
And we all, with unveiled face, beholding the glory of the Lord, are being transformed into the same image from one degree of glory to another. For this comes from the Lord who is the Spirit.
Colossians 3: 1-2,10. (ESV)
If then you have been raised with Christ, seek the things that are above, where Christ is, seated at the right hand of God.  Set your minds on things that are above, not on things that are on earth. For you have died, and your life is hidden with Christ in God.  When Christ who is your life appears, then you also will appear with him in glory. And have put on the new self, which is being renewed in knowledge after the image of its creator. Here there is not Greek and Jew, circumcised and uncircumcised, barbarian, Scythian, slave, free; but Christ is all, and in all.
Allowing the change to happen and keep happening is not just a sweet aroma to the Lord. It is pleasing to your wife, to your children, to your friends, and to your family because you live the mission of being the light of the world, which is who you are meant to be. So, go ahead, keep allowing this radical change if you already have not! Get your relationship with Him back on track and go deeper with your relationship with Him by submitting yourself to God, beginning a posture of repentance. Live with Him, speak to Him daily, throughout the day.
I often use the example that when I was on my restoration journey, my wife was so skeptical of the changes in my character—yet she found herself drawn to me for help when she needed it. If I had not allowed the radical change to happen, if I had not pursued a relationship with Him, I would have remained the same and repelled her. I knew that changes were long overdue, as some of you may know, so just take action and never look back.  Become the man you always wanted to be!
~ Patrick RESTORED in Australia
If you haven't already done so, please take a moment to read my testimony and then my wife's encouragement.
Also, here are the previous letters from prior months that I hope will inspire you in your Journey.