♕ Today's Promise: "Whoever can be trusted with small things can also be trusted with big things. Whoever is dishonest in little things will be dishonest in big things too." Luke 16:10 (ETRV)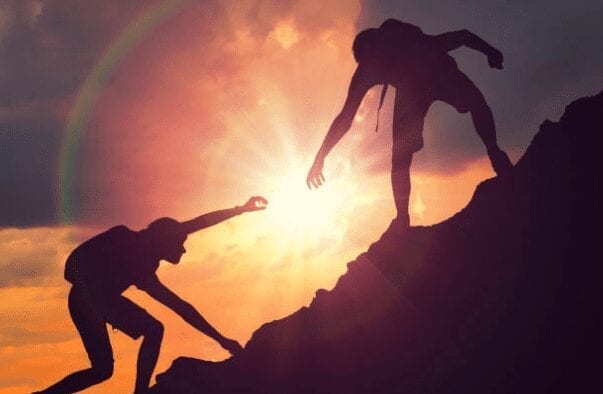 Words of Encouragement
I am sure that you have heard little things matter. In my marriage I ignored little things such as the suggested 15 minute couch conversation times with my wife; little wishful comments about romantic movies; little wishful comments about a desired activity that came very six months or so, I was focussed on the big things!
Once my wife made a small birthday cake for one of our kids because we didn't have enough money to buy one, I got angry and refused to celebrate the birthday effectively ruining the celebration because I was ashamed of not being able to afford a big cake. I should have just enjoyed the small homemade cake and celebrated! I had no value for little things!
Not doing the small things speaks of our pride and lack of humility (says something about who I was!). God values the small things because I believe they bring humility.
Consider the parable of the three servants (Matthew 25) who were given different amounts of talents to invest. The one who was given five talents used it to trade and doubled it. The one who had 2 talents also doubled it. However, the one who had one talent did nothing with it. He is called wicked and lazy.
I heard one good teaching on it where he says it was also because he did not value the one talent. It was not big enough to catch his attention. He did not value the little thing!
Matthew 25
 He also who had received the one talent came forward, saying, 'Master, I knew you to be a hard man, reaping where you did not sow, and gathering where you scattered no seed,  so I was afraid, and I went and hid your talent in the ground. Here, you have what is yours.'  But his master answered him, 'You wicked and slothful servant! You knew that I reap where I have not sown and gather where I scattered no seed?  Then you ought to have invested my money with the bankers, and at my coming I should have received what was my own with interest. So take the talent from him and give it to him who has the ten talents. For to everyone who has will more be given, and he will have an abundance. But from the one who has not, even what he has will be taken away. And cast the worthless servant into the outer darkness. In that place there will be weeping and gnashing of teeth.'
Also consider Naaman who was a mighty army commander who went for healing from Elisha. Naaman was a great man in the sight of his master and highly regarded, because through him the Lord had given victory to Aram. He was a valiant soldier, but he had leprosy. When he hears that Elisha can heal him, he goes to see him in pomp and glare, dressed in robes, with bags of money and soldiers in tow. When he is told to do something petty for his healing at first, he refuses. He almost misses his healing!
2 kings 5
Naaman's servants went to him and said, "My father, if the prophet had told you to do some great thing, would you not have done it? How much more, then, when he tells you, 'Wash and be cleansed'!" So, he went down and dipped himself in the Jordan seven times, as the man of God had told him, and his flesh was restored and became clean like that of a young boy.
As you continue your journey in the Lord, do not miss the value of the little things. Do them, often it is the little things in our marriage that add up to one big problem if not properly addressed, sounds silly, but not putting the toothpaste back in the right place, or constantly forgetting your wife's love language (ok not so small, but you get the idea).
Other small things we can forget, thanking God in the middle of the storm, praising Jesus when the earthquake happens. Keeping our eyes focused on him.
For now our wives are not by our side, but now is a good time to seek God and ask him how we failed our wives, what He wants to deal with in our lives, and then cooperate with him as he draws us through the fire of cleansing.
Luke 16:10 (ETRV)
Whoever can be trusted with small things can also be trusted with big things. Whoever is dishonest in little things will be dishonest in big things too.
~ Tad RESTORED in Australia
If you haven't already done so, please take a moment to read my testimony and then my wife's encouragement.