♕ Today's Promise: "Arise, walk about the land through its length and breadth; for I will give it to you." Genesis 13: 17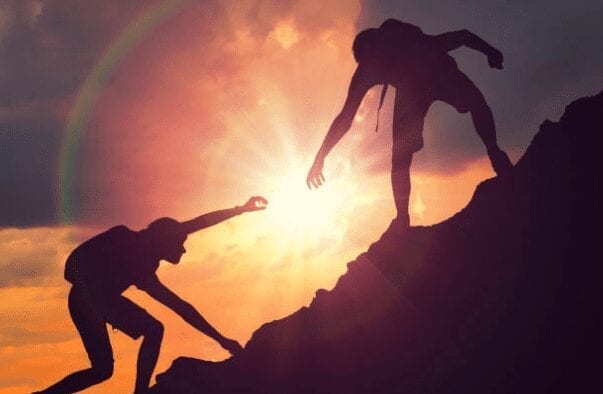 Words of Encouragement
This is in obedience to that call you receive from the Lord to believe for your own restoration, in not only your marriage, but in your walk with the Lord. Are you going to be ruled everyday by your situation? Or are you going to continue to press on towards Jesus and learn from him what he has to say about you and your circumstances.
There used to be a common soccer ad that expressed this message. In the ad the soccer player missed a goal opportunity at the world cup. He got booed off the field as his team lost. Four years later, the same opportunity came up only this time he scored and much to the crowd's jubilation. He is a hero! So, the ad ends with "just keep walking". How true is that! Yes, you will have times that are sad; when you are low and defeated but if you stay in obedience and keep walking, triumph is coming.
Genesis 13: 17
Arise, walk about the land through its length and breadth; for I will give it to you."
Genesis 17: 1
Now when Abram was ninety-nine years old, the Lord appeared to Abram and said to him,"I am God Almighty;Walk before Me, and be blameless.
Deuteronomy 5: 33
You shall walk in all the way which the Lord your God has commanded you, that you may live and that it may be well with you, and that you may prolong your days in the land which you will possess.
Mathew Jacobs, one of our men confessed that through this process God has redeemed Him from living life on an emotional roller coaster, always swayed by conditions and circumstances. As he learned the lessons we are talking about here, God brought about the necessary changes in him to establish in Him a love for and stability in Christ that he never in his wildest dreams, ever believed to be available to him.
We spoke about us looking at the husk of our past existence, recognising that in the natural realm there is no chance of winning your wife back!  But He can! Do you walk every day in faith toward it?
As you walk your faith increases, the more you learn, take the time to dig deep into his word, seek out Good teachers of the word, expect to be challenged, respond to His promptings, cooperate with Him when he asks! and above all, be prepared to praise Him when the furnace reaches temperatures you never thought you could survive.
Walking is a "Task" it takes effort particularly when the ground gets tough and the muscles start to ache, tiredness sets in.  Are you going to quit?  or answer Jesus call, and push on through to the Goal.
Through this journey we learn endurance of body, soul, and Spirit, we learn to take care of each element, but if there is one message that we would like to express about walking, this journey towards our life in the Lord and reunification with our spouse, is that it is a marathon not a sprint.
1 Corinthians 9:25-27
All athletes are disciplined in their training. They do it to win a prize that will fade away, but we do it for an eternal prize. So I run with purpose in every step. I am not just shadowboxing.  I discipline my body like an athlete, training it to do what it should. Otherwise, I fear that after preaching to others I myself might be disqualified.
We are to continually train and push ourselves (by push we mean apply effort / force in the face of whatever circumstances we face) forward in Jesus! And as we do, we begin to see who God always intended us to be in Him, and learn even more about His character and love.
And now we have learned to walk and experienced His Love, so we have Hope………………..